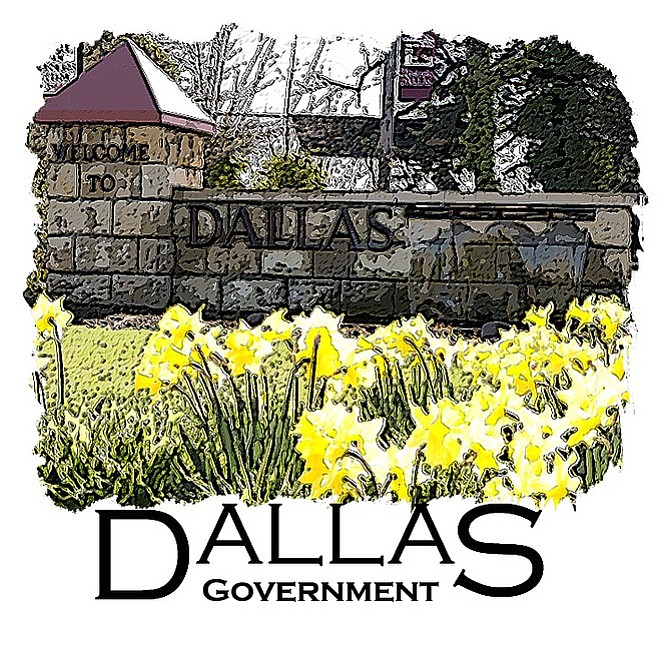 DALLAS — It wasn't that Dallas City Manager Ron Foggin applied for another job, but how some Dallas City Council members found out that was the topic of a special meeting Monday night.
Foggin is a finalist for the city manager post in McMinnville, a fact that many on the council were unaware of until they read about it in the Yamhill Valley News Register, a newspaper covering McMinnville.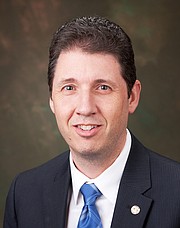 Foggin said he is sorry for the council having found out that way.
"I, first of all, want to apologize because I broke one of my rules," Foggin said. "I want to be clear that one of my main rules for dealing with the council is no surprises."
He said he applied for the job because he saw it as an opportunity for professional growth, but added he has enjoyed working for Dallas. He said he would hope to continue if not selected for the McMinnville vacancy.
Foggin said he found out he was a finalist on Dec. 12, and the reason he didn't tell the council then was because he wanted to take time to decide if he wanted to continue seeking the position.
"Even as late as last Tuesday night, during the council meeting, I really wasn't sure I wanted to say in the process," he said. "I had an email prepared to let the council know I was applying, I would be sent out the end of that week."
The News Register article, written on Dec. 29, beat him to the punch.
He said the firm conducting the search for McMinnville made a request of asking for names of three current supervisors instead of a list of references. He gave the firm contact information for Mayor Brian Dalton, Council President Jim Fairchild and now-former councilor LaVonne Wilson.
Foggin told them an email requesting a review of his performance would be coming.
Dalton said he received that email on Dec. 28, 2016, and that was the first he had heard Foggin was seeking another job. He noted that was well after the council voted on extending Foggin's contract and granted him a raise on Dec. 5.
Councilor Ken Woods Jr. said, based on interactions he's had with other city managers, it's not unusual for city managers to look for other jobs every three to seven years, he said. Woods added the practice is for city managers to notify their current employers only when there's a good possibility of them getting another job.
"Typically, a city manager would inform his or her council once he knows he's a finalist," Woods said.
Feeling as though critical information was withheld from them, councilors Jackie Lawson, Micky Garus and Paul Trahan requested Monday's special meeting to discuss the situation and how similar circumstances can be dealt with in the future.
"We are disappointed to find out how we found out," Lawson said. "I want to make perfectly clear that we have no issues with Ron applying for a position somewhere else."
She said that knowing Ron had applied for a job somewhere else may have had some bearing on decisions the council made. She added that she is concerned about what else may being withheld from the council and suggested the council act to prevent that.
Garus read a statement directed at Dalton, saying he wasn't sure how long he knew of Foggin's candidacy for another job, but should have told the council when he found out.
"Information of that nature, at the very least out of professional courtesy, should be disclosed," he said.
Lawson proposed in a motion a new council rule that read, "When extremely important, concrete information comes to a council member, it is discussed — anything that could have an impact on what we decide as a council."
Councilor Kelly Gabliks said she was satisfied with Foggin's explanation, and that Dalton and two other councilors were asked for references didn't bother her. She said that the council didn't need further rules to address similar situations in the future.
"I don't think we need a rule that if a city manager or any agency head applies for a job they need to immediately notify the council," Gabliks said. "I don't want to see us adopt a rule like that."
Trahan said many of his questions were answered by Foggin's explanation, and said he wasn't sure how such a rule could be enforced as worded.

"I'd like to think about this for a little while because I think it's ambiguous right now," he said.
Trahan suggested the council hold off on voting to refine a new rule proposal.
Foggin suggested that the city's Administration Committee evaluate current council rules and determine if other cities have similar rules Dallas could incorporate.
Lawson agreed to withdraw her motion on the condition that "we aren't just burying this in committee."

The McMinnville City Council is slated to interview its finalists this week and narrow down the field to one. That candidate will go through background checks, psychological evaluations and a current job-site visit.
Candace Haines, the interim McMinnville city manager, said a final decision wouldn't be made for a few weeks.