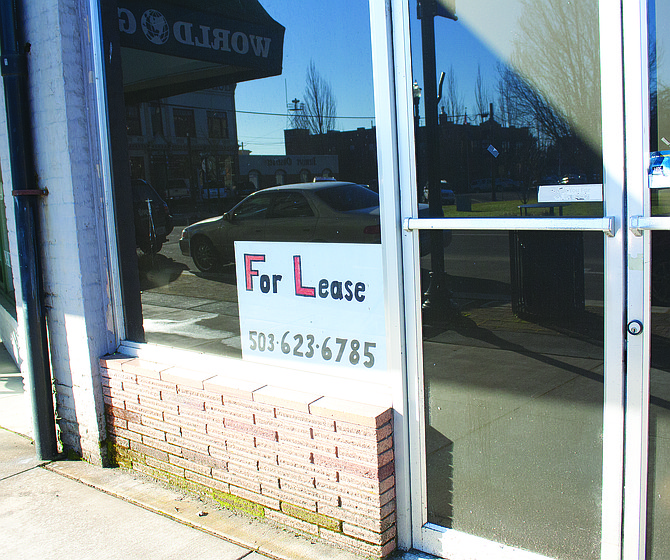 DALLAS — Mayor Brian Dalton wants 2017 to be the year Dallas started revving its economic development engine.
Dalton laid out that vision in his state of the city address on Jan. 17. He's hoping the city's commerce growth will begin to match its residential growth.
"Folks are starting to call us by that ugly term, 'bedroom community.' Sadly, they have something of a point," he said. "Since 2015, we have had 608 building lots approved or under approval, and eight residential subdivisions in the planning process this last year."
While happy for the uptick in residential building, Dalton doesn't see the same progress on the commercial side. From a purely tax-revenue perspective, that isn't a good thing, he said
As a rule, residential homes offer the city less in property taxes than their occupants use in services.
With businesses, the opposite is true.
"An adequate tax base to support livability occurs when there is a proper balance between homes and businesses," Dalton said. "We are losing that balance right now."
Dalton's message wasn't all gloom. Efforts of the city's Economic Development Commission and Economic Development Roadmap process are working to change the trajectory of commerce in Dallas.
"I think we've hit bottom on the no-fun run of our economic slide," Dalton said. "The direction now is up."
The Economic Development Roadmap identified what citizens believed were the most important needs to be address on the economic front, and charged them with coming up with ideas to meet them.
The Rural Development Initiative facilitated a series of town hall meetings, out of which three focus areas emerged, said Greg Ellis, a former economic consultant to the city.
Those areas are: community marketing, business development and building development.
Committees formed to address each of those needs, Ellis said.
Community marketing focuses on events that could bring people into town — and spend money while here. Ellis, who belongs to that committee, said the first event it wants to bring to town is a disc golf tournament.
"We've been contacting people who can make that happen and help kind of coach us," Ellis said.
Tournaments have been held on Dallas City Park 18-hole course and former city rec coordinator David Brautigam organized a "lawn games" event last summer using the course.
The business development committee is charged with finding ways to bring in more customers to established business, while the building development committee is looking for ways to fill vacancies.
Dalton said there are a lot of spaces available for businesses looking to open or expand.
"We have 27 empty spaces in downtown and 300 acres of industrial land not being used right now," he said.
Ellis said the roadmap initiative is off to a good start and hopes to incorporate more people and ideas.
"I'm really excited about this continuing. With the enthusiasm I see now, I don't think it's going to go away," Ellis said. "The people that are involved right now are really excited about it. I think you need to keep new people coming in."
The three committee will have a yet-to-be scheduled joint meeting in February.
"More people are welcome, because we would love to have people come into the committees," Ellis said. "I'm sure that there's a million great ideas out there."