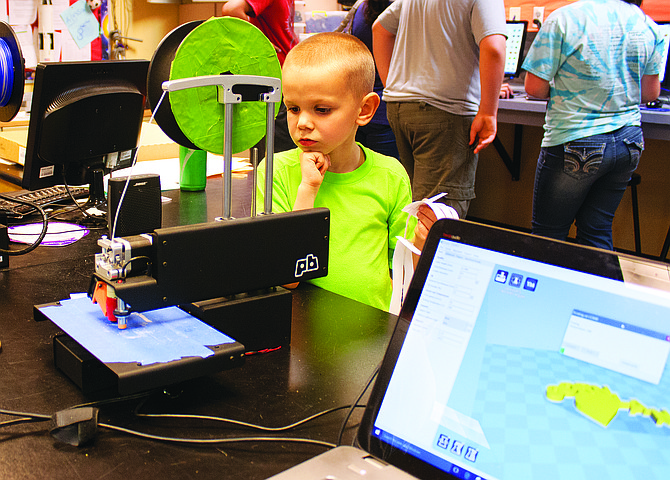 DALLAS — Standing in the middle of an L-shaped, mirror-lined room at the end of a hallway at LaCreole Middle School, it's hard to imagine what Principal Jamie Richardson has in mind.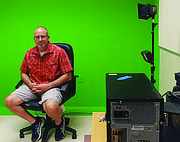 The school's former weight room is empty and ready for a major remodel, some of which will be completed by the school's teachers. By September, that room will become the Innovations Lab.
The vision Richardson and his staff have for it becomes clearer once he describes what has been happening in the school over the past two years.
Students are elbow-to-elbow in the school's makerspaces, he said.
Makerspaces provide students a variety of materials to invent, build and test inventions, often in response to a "design challenge." One such challenge last year was building a functional bottle opener that meets design standards. Teachers and staff built makerspaces in a corner of the library, a couple of large closets, a science classroom and a portable makerspace that students can set up anywhere.
"I've watched over the last couple of years. Our kids kind of trip over each other in these makeshift labs," Richardson said.
The green screen room — for making videos — is so busy, the school built portable screens, and even those aren't enough, Richardson said. Students resort to taping up green paper to make due.
The science classroom is larger, but it's still designed best for science labs.
"It's just not working because it's not built for that," Richardson said.
He believed the school could do better without much expense by converting its old weight room it into a large makerspace.
"The kids can have the space and the tools to do the kind of innovative things that we want them to do," he said. "I'm hoping down the road, we can get our community in."
Richardson wants to invite parents and other community members to use the lab, so adults can see what the younger generation is up to.
"I don't think even some of our parents know what we do on a daily basis. We have our exhibition nights and our open houses, and we try to have things on hand that our kids have created or that they are working on," Richardson said. "But wouldn't be cool if we could have parent makerspace night?"
Innovations Lab will have mobile work stations, a 3-D printer, a laser cutter, sanders, saws and other tools and materials for building.
Along with the lab, LaCreole is adding a business and design class that could make use of the space. The point of the class is to teach students about all phases of running a business, from idea to development to marketing.
Whether students use the lab to complete a class project or through stem (science, technology, engineering and math) after school clubs, Richardson and LaCreole teachers want to provide them with chances to have fun — and develop skills.
"We are looking at those things that are really good for kids," he said. "I can't wait to see what they come up with."