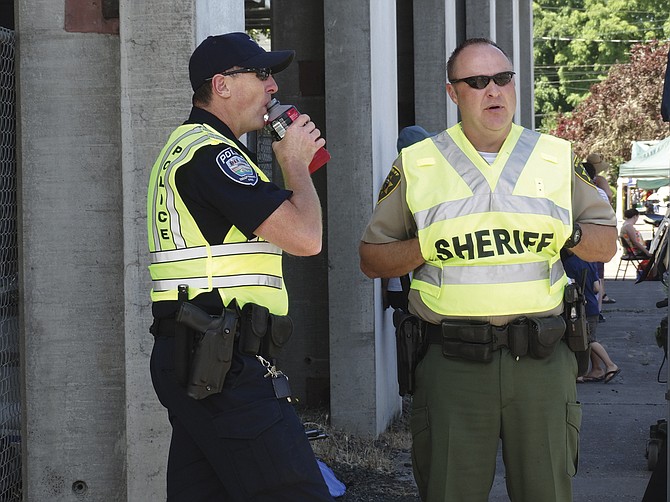 POLK COUNTY — First responders and emergency workers are preparing for the influx of people expected for the Great American Eclipse on Aug. 21 and for the days around it, but they need our help.
Police and fire agencies are urging people to prepare, be patient, and be aware of their surroundings.
"We want people to be safe and have fun and enjoy this once-in-a-lifetime event," said April Welsh, the Dallas Fire & EMS spokeswoman.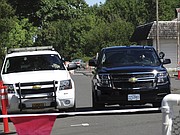 Police agencies, fire departments, local hospitals and Community Emergency Response Teams have had Aug. 21 circled on their calendars for awhile and it will be all-hands-on-deck during the weekend before and day of the eclipse.
"We going to have extra people working, obviously," said Sheriff Mark Garton. "Our plan that we have, we started a couple months ago, but it's kind a living document right now because things pop up and we learn of an event."
The sheriff's office will be patrolling the whole county, and deputies will be strategically placed to be close to eclipse-related events and to make sure people are following traffic laws. Garton said he and Dean Bender, the office's emergency manager, are attending meetings for local events and statewide planning sessions to get an idea where officers should be placed and what to expect.
Garton said at the top of his list of concerns is traffic.
"What happens if Depoe Bay and Lincoln City are fogged in? People are going to try to go really, really fast coming this way, and will they stop here or go to Salem?" he said. "There's going to be crashes. There's going to be traffic. People need to understand that so they don't get upset."
Welsh said it's critical for residents and guests to yield to emergency vehicles. With so many people on the roads, it will be difficult to respond to emergencies, so if people see lights and hear sirens, they should pull over as soon as safely possible.
Welsh said Dallas Fire & EMS will have all employees working that weekend and is asking its volunteers to staff fire engines when the day shift isn't working. It will add an ambulance to its fleet for Aug. 17-21.
"We don't know exactly what to expect," Welsh said. "We are preparing as much as we possibly can."
She also urged people to obey all traffic laws and stay on maintained roads. Driving in fields increases the chances of starting fires, something that has already happened this summer.
"We can't control this event; it's going to happen," she said. "It's one day. If you don't have to travel, don't. Stay home and view it from your backyard or walk downtown."
Salem Health West Valley is scheduling more employees through the weekend and Monday, and setting up a tent at the hospital to treat patients from Aug 18-21. The tent will be open 10 a.m. to 10 p.m., but employees will be on call if needs increase, said Jennifer Broadus, the director of clinical operations at the hospital.
Garton said the state is coordinating with local agencies to make sure hospitals have access to air ambulances if patients need quick transfers to other hospitals.

"The state is doing a pretty good job of the letting the right people know what is available during that period of time," Garton said. "Everybody is thinking about it, which is good."
Dallas Police Department will have extra officers on shift from Aug. 18-21, said Lt. Jerry Mott.
"Our event is mostly contained to the downtown core and then the campsites, which makes it easier to manage with available staffing," Mott said. "We will be augmented by some CERT staff during expected peak times."
He said a lot of communities in Oregon outside of the path of totality are scheduling events, so resources will be thin all over.
Mott said the department is still looking for translators to help communicate with guests who don't speak English well or at all.

"This would be for situations like lost children or directions, not for criminal investigations," he said.
Those who would like to volunteer, call 503-831-3516.
Garton added that people should keep in mind respect for other people's property in their quest to find a perfect viewing spot. Don't park or otherwise trespass on people's property, he said.
And above all, take a deep breath and be patient.
"Expect to be delayed. The eclipse will happen and then it will be done," Garton said. "Life will go on; it just might be really, really slow that day."