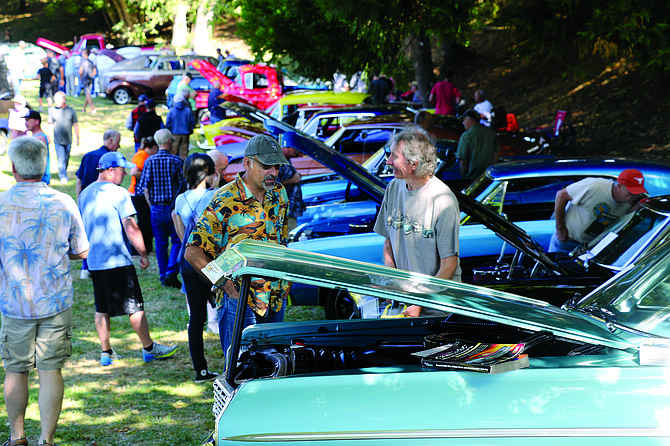 DALLAS — The Dallas Area Visitors Center is evaluating its annual slate of events to make sure they are meeting the mission of the organization.
Dallas Area Chamber of Commerce and Visitors Center CEO JD Shinn presented an update to the Dallas City Council at its July 17 meeting, demonstrating what the community is getting in return for the hotel taxes given to the organization to promote tourism.
Shinn said the technical definition of "tourist" is someone who stays overnight in at a location. Those visitors spend the most money in a community.
"Currently, as we look at our events, we'll not really drawing a lot of tourists by that definition," Shinn said. "We do get some, but we are not drawing a whole ton. We get a lot of same-day visitors who love Dallas, and love to come and take part in our events."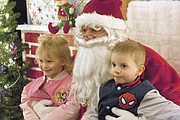 He said estimates on attendance at events all year is 54,200 and that measures "attendances," which could count one person more than once if they visit an event multiple times.
Shinn said the chamber receives about $82,000 in hotel taxes and doubles that money through sponsorships and fees to host events.
By that measure, each time a person attends an event, it costs $3.03, Shinn said.
He said the organization and board want to take a closer look at the events it is spending that money on by asking, "Are we doing the right stuff?"
"This is a big transition year," he said. "You all know I'm new to the position, seeking to create a new culture and taking where we are at and moving it further beyond what we've been doing in the past."
He said Polk County Bounty Market — the weekly farmers market that runs May through September — is a good program.
Freedomfest is growing, especially with reinstating the barbecue contest this year.
Summerfest, Dallas signature event starting Thursday, draws the biggest crowds, estimated at 17,000 attendances.
Shinn said it's tough to provide solid numbers on that event, and others, so the visitors center will ask police and fire departments for their estimates this year.
Winterfest, the kick off celebration for the Christmas season, appeals mostly to Dallas-area residents and pulled in about 1,500 people in 2016, in what Shinn said is a conservative estimate.
He said Winterfest could benefit through a partnership with the Dallas Downtown Association, which held a Christmas bazaar a few weeks after Winterfest. He said planning the events for the same time could broaden interest.
Shinn said preliminary evaluation reveals some questions about the Old-Timers Reunion Picnic and the trick-n-treat event.
He said the Old-Timers Reunion has potential.
"If we can make the right tweaks and changes, (it could) have a lot of impact in terms of drawing people back into Dallas who are Dragons and want to show their Dragon pride and come and say, 'I graduated from here 40 years ago. I want to come back and enjoy my community,'" he said.
Trick-n-treat he wasn't so confident about.
The Halloween event held each year at Morrison Campus Alternative School has a pattern of declining attendance.
Shinn added he has a plan if the organization finds it doesn't fit anymore.
"So, is this one mission-centric? It doesn't look like it, but I don't want to take it just because it doesn't look like it. I want bring more data to see if that is something we want to do," he said. "If we do cut it, I would like to pass it on to someone else who can run it and be community-minded about it."