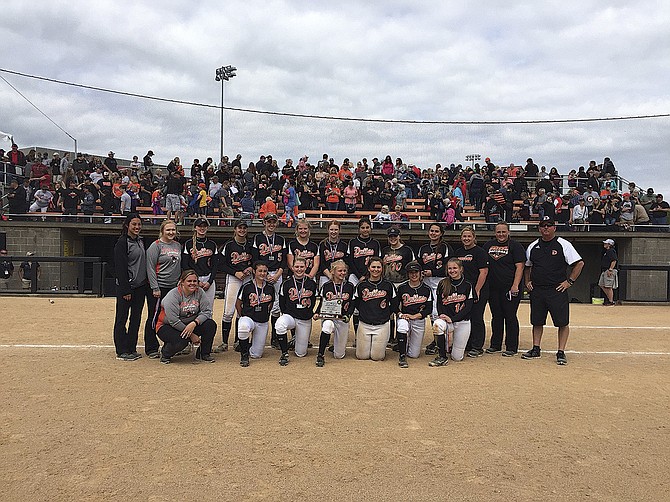 CORVALLIS — In the moments after Dallas' 12-7 loss to Marist Catholic in the 5A state softball championship on Saturday, coach Brandi Jackson addressed her team.
By the numbers
23: The number of games Dallas' softball team won in a row during the 2017 regular season and playoffs.
0: The number of times Dallas' softball team had been to a state championship game before this year.
2: The number of seniors Dallas will lose to graduation: Olivia Nelson and Ashlee Lichtenberger.
The loss stung — but Jackson wasn't about to let disappointment ruin the moment.

"You have nothing to hang your heads about," she told her players.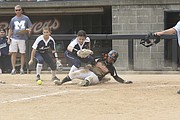 Emma Classen gave the Dragons a 2-0 lead in the bottom of the first after recording a two-RBI single. But Marist Catholic scored six runs in the third to take the lead for good.
The Dragons kept the pressure on Marist, scoring in all but two innings, but Marist Catholic seemed to have the answer at every turn. Marist ended the game with 21 hits.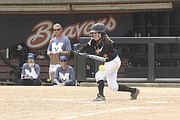 "I never like to put it in the umpire's hand, but there were a lot of questionable calls, when you're not getting the corners (of the plate called strikes) and you have to bring the ball against an amazing hitting team … I don't have words for that," Jackson said. "But no matter what, the umpire is part of the game, and we have to push through and try to work with it."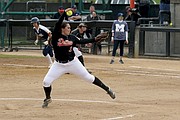 Kaelynn Simmons and Lauren Wallace each had two hits.
Classen finished the game with three RBIs. Dallas tallied seven total hits.
"It was definitely nerve wracking, but we remembered it was just another game," Classen said. "We knew that no matter what, we had a successful season."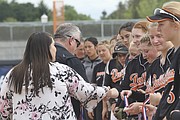 It wasn't the fairy tale ending players envisioned, but it was a landmark season nonetheless.
The Dragons finished the season with a 25-5 record overall — including an 18-0 mark in Mid-Willamette Conference play — and earned the No. 1 seed in the state playoffs.
Dallas dispatched Silverton 10-2 in the semifinals on May 30 to advance to the title game. Nelson had three hits and one RBI, and Simmons had two hits and three RBIs against the Silver Foxes.
"It was amazing," senior Ashlee Lichtenberger said after the win over Silverton. "It feels like a dream."
Saturday marked the first time the softball program advanced to a state title game in school history.
"This is all you can hope for throughout your high school career," Nelson, a senior, said.
The Dragons could be a major threat at state for the next few years. Dallas loses two seniors to graduation. With nearly the entire team intact — including Simmons, the MWC's Pitcher of the Year — there is hope that this isn't the end of a journey but rather the beginning of one.
"Making it this far for the first time can be a little intimidating," Jackson said. "We had awesome support. We had all those fans in the stands. You can only hope that with all our underclassmen, we can get here again and be a little more relaxed next time. It shows that anything is possible whether you're from a small town or not. This gives us a new name, you could say. It shows what can come from showing heart and working hard every single day, and gives us something to work toward every single year."