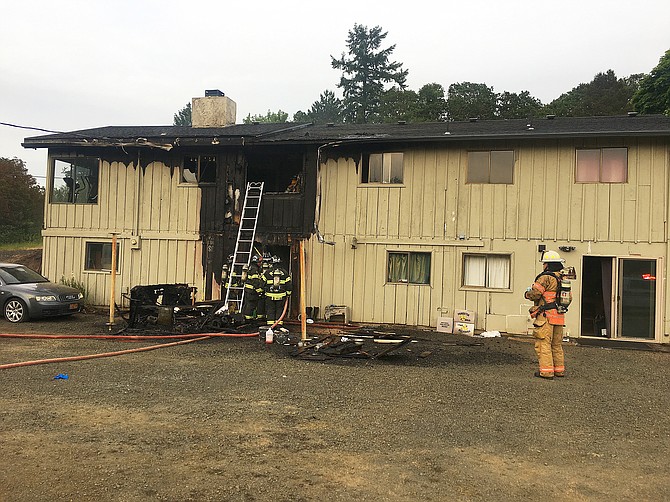 PERRYDALE — A lawn debris fire got out of hand Monday night, damaging a house on Perrydale Road.
Firefighters were called to a home in the 800 block of Perrydale Road at 7:27 p.m. after a fire the homeowner thought he had put out reignited and caught a hot tub on fire.
"He and a neighbor were trying to put it out," said April Welsh, spokeswoman for Dallas Fire & EMS.

By the time firefighters arrived, the fire had reached the home. Complicating matters were nearby powerlines that needed to be shut off for firefighters to safely fight the fire.

"The house and contents are a 50 percent loss," Welsh said.
The man living in the house is staying with family.
Firefighters responded from Southwest Polk, Dallas Fire & EMS and Polk Fire No. 1. Crews were on scene for about two hours. No injuries were reported.
Monday proved to be an active night for emergency crews in the area.
While on scene at the Perrydale fire, three medical calls came in. Welsh said Salem ambulance crews had to be called in to cover stations while emergency responders were stretched thin.
Later in the evening, someone called to report another fire on Clow Corner Road. Lucky for fire crews, it turned out to be a legal bonfire and no response was needed.
"It was a very busy night," Welsh said.