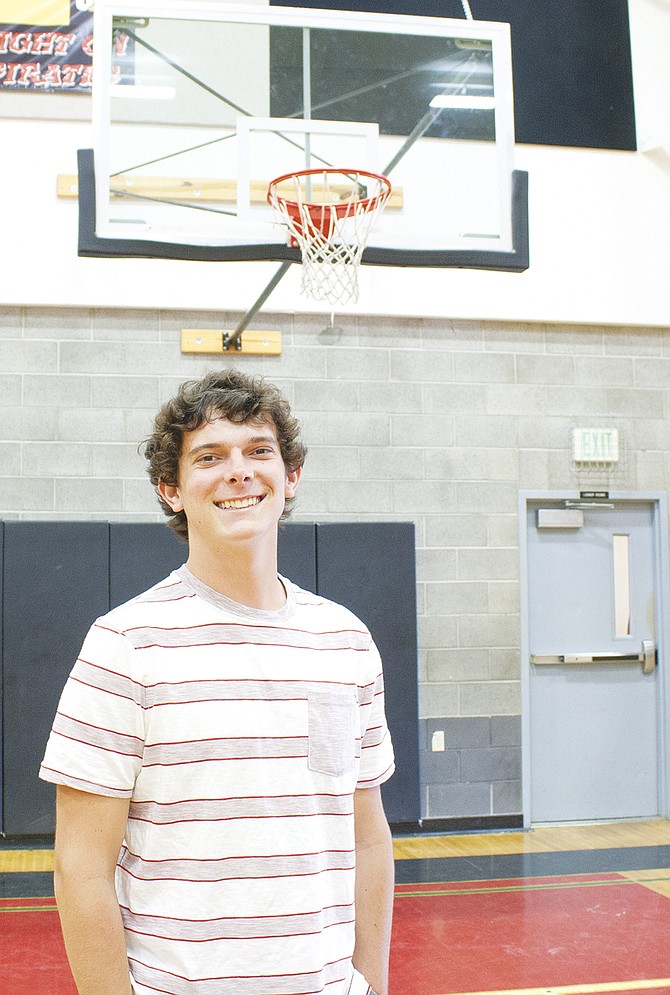 PERRYDALE — Daniel Domes came back home.
The Perrydale senior, who graduated on Saturday, spent his kindergarten through freshman year at the school. He attended Western Mennonite for his sophomore and junior years, but returned to Perrydale for his senior year.
It was a special year for Domes and his family.
Domes' father, Brian Domes, took over as head basketball coach this year. He had a chance to play for his dad and with his younger brother, David.
"I really wasn't going to turn that down, playing under my dad and with my brother," he said.
Daniel spent the entire year playing sports, adding football and baseball to his schedule.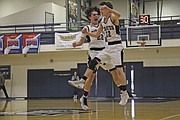 "Sports teaches you a lot about life and what you can do — how you recover from losses, how you overcome adversity — and it builds the person you become," he said.
During school hours, Daniel worked in the preschool classroom through Perrydale's child development class.
"It's supposed to be every other day you go into the class, so I'm supposed to be with the preschool Monday and Wednesday, but the last quarter of the year, we finished all of our projects. I went in there every day of the week," he said. "It's certainly fun working with little kids. I love working with little kids."
Perrydale K-12 Vice Principal Dan Dugan said the school welcomed Daniel back for his last year.
Daniel is the Class of 2017 valedictorian and winner of the Bill Burr Award for the most inspirational athlete, and the Haberly Cup for outstanding senior.
"He's just an overall outstanding kid," Dugan said, describing him as a leader and hard-worker in academics and sports.
"We are happy he come back for his senior year," Dugan said. "He made Perrydale a better place this year."
Last week, before Saturday's graduation, Daniel said he's ready for the end of high school, but is sad to say goodbye.
"I'm certainly going to miss a lot of things, everything that comes with being in high school," he said.
He said in a small community, relationships are important, and he will miss the teachers, coaches, teammates, classmates and friends he's grown close to.
This summer, he will work for his father's hay exporting business before moving to Bend to start college at Central Oregon Community College. He plans to attend there for two years and transfer to Oregon State University to finish his degree. His major is business-entrepreneurship.
"The plan is to take over my dad's business," he said.
He's been working with his dad in an increasing capacity since middle school.
"Last year, over the summer, I worked in the office and handled the bills and all the paperwork and keeping track of the hay that comes in and the hay that goes out," he said.
Far from being concerned about leaving his small community, Daniel said he's ready to step into the next phase of his life.
"I'm excited to get away and be on my own. My parents have certainly helped me throughout life, like a lot," he said. "I've been very privileged with a lot of things, so being able to get out and learn about how it works and what to do, and stuff like that, will be nice."