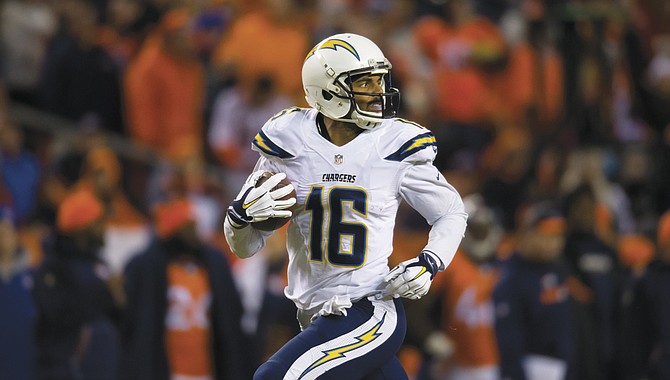 MONMOUTH — Tyrell Williams can remember that awe-inspiring feeling he had when he was younger.
"I remember it was always cool when I went to a camp and got to see NFL players," Williams said. "But I always had to go to Portland or go out of state to do it."
Williams is doing what he can to make it easier for others to get that experience.
Williams will host an offensive skills camp on June 29 at Western Oregon University from 10 a.m. to 2 p.m.
The camp is open to students in grades seven through 12.
"I had always planned on doing a camp," Williams said. "It was a matter of finding where I wanted to do it. I wanted it in a small-town area so kids didn't have to go as far or pay as much to get that experience."
There is no cost to attend, but space is limited to the first 150 campers. Register online by emailing to GameOnTY16@gmail.com. Williams said there may be a few spots open the day of the camp, but not guaranteed.
Select Western Oregon players are also scheduled to help lead the camp, which is aimed at quarterbacks, wide receivers, tight ends and running backs. All campers will receive a T-shirt.
"We've got some coaches who will be able to help," Williams said. "We'll teach some of the basic stuff and some of the little things and tricks that we've learned. I want to share some knowledge on how to get to the next level. It will be a cool experience and a lot of fun and there will be a lot of competition."
Williams will also share his knowledge of what he's seen from his journey from Division II college to starting NFL receiver.
Williams led the Los Angeles Chargers in receptions and yards during the 2016-17 season and will be looking to build on that success this fall.

But the camp will provide an opportunity to give back to the community he treasures and take a little break before the grind of the NFL season begins again.
"It will be nice to be home for a little bit," he said. "I'll see family and friends and see some of my old coaches. I'll be working out still, but it will be nice to get away."
When Williams takes the field at Western, it will be just like the old days — except that this time, he's the NFL player that kids will be looking up to.
"It hasn't really hit me that that's the position I'm in, but I'm happy that I can bring that to a small town and give kids that opportunity," Williams said.