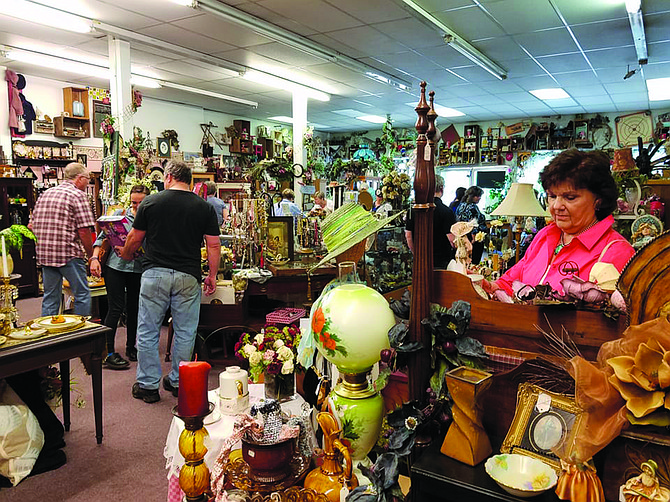 DALLAS — A new trend has started in the Dallas community to support local businesses: Cash mobs.
The concept is simple. Each month, a group of people meet on the corner of Main and Mill streets with $20 cash in hand.
Cash infusion
What: Dallas Cash Mob.
When: Thursday, 5 to 7 p.m.
Where: Meet at the corner of Main and Mill streets. The business that will be "mobbed" will be announced once everyone is gathered.
Cost: $10 for the business; $10 for the social hour afterward. Organizers request cash only.
The group then walks to a local business and either makes a $10 purchase or leaves the money on the counter.
"The cash mob's intention is to really encourage the businesses downtown," said Diane Anderson, a member of the cash mob.
On May 31, the Dallas Downtown Association held Dallas' first ever cash mob in conjunction with the Dallas Vitality Connection.
The mob's choice of business is a surprise to both the group and business owner, as it's not announced until the mob has gathered.
The first business to be "mobbed" was Ginnie's Dallas Antique Mall.
"It was fun, everyone had a good time," said owner Ginnie McDaniel. "We did more (business) in an hour than we did the whole day."
Approximately 20 people browsed the antique mall on May 31 after learning a bit about the business.
"Some people came in who had never been here before or had only been in once or twice. And I've been here 30 years," McDaniel said.
After leaving the business, the mob then visits a local restaurant and, again, spends or donates $10.
"It's kind of a double blessing for the downtown," Anderson said.
Pressed Coffee and Wine Bar was chosen for the mob's social hour after visiting the antique mall.
"I think it's a great way to get people out and about and also a great way to get business owners out and about," McDaniel said.
McDaniel added that she would be attending the June 29 Cash Mob, herself.
The Cash Mob is open to the public and will continue as a monthly tradition, according to Dallas Downtown Association's Facebook post.
For more information, visit dda-or.com or the Dallas Downtown Association – OR Facebook page.