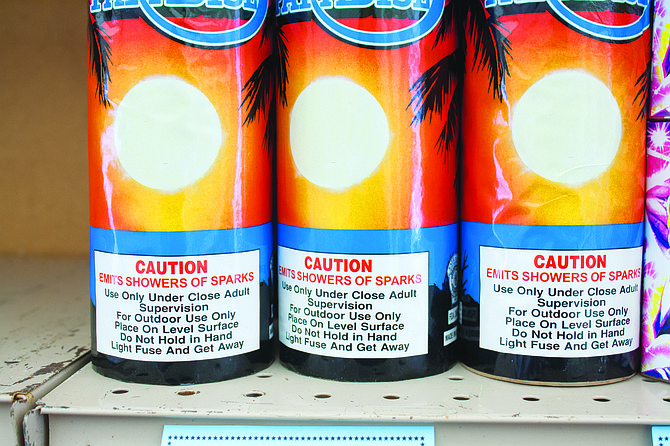 Fireworks safety
Keep the following tips in mind when using fireworks:
Read and follow instructions on the fireworks.
Never light and throw fireworks.
Have a water hose ready.
Light all fireworks on a concrete or gravel surface with a 10-feet clearance away from all vegetation and structures.
Don't try to relight fireworks that didn't work the first time.
Alcohol and fireworks do not mix. Save your alcohol for after the show.
Use a water bucket for all used fireworks and only after they are safe to handle.
Don't allow children to light fireworks.
Be considerate of your neighbors, pets, others near you when considering the timing of your fireworks.
— Source: Albany Fire Department and Oregon State Fire Marshal.
POLK COUNTY — Fireworks stands are open for business in Oregon, and state and local fire departments are urging people to keep their backyard and neighborhood displays safe and legal.
The Oregon State Fire Marshal advises people to purchase legal fireworks from permitted retail stands to celebrate the Independence Day holiday.
Fireworks that fly, explode or travel more than 12 feet on the ground are illegal to use with an OSFM-issued permit. Those include bottle rockets, Roman candles and firecrackers.
Fireworks of any kind are banned from Oregon beaches, state parks, and campgrounds.
Possession of illegal fireworks in Oregon is a Class B misdemeanor punishable by a fine up to $10,000 and/or six months in jail.
Users may be liable for damage and fire suppression costs for fire and injury caused by illegal fireworks, according the OSFM.