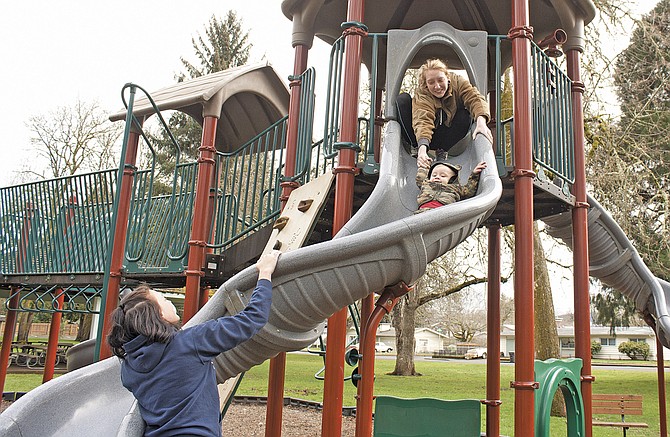 POLK COUNTY — Local government agencies and private landowners across the state are asking the state legislature to restore "recreational immunity," protecting owners who allow recreation on their land or parks from lawsuits.
Locally, the cities of Falls City, Dallas and Monmouth have approved a resolution encouraging lawmakers to pass legislation that would restore full immunity.
That request follows a 2016 Oregon Supreme Court decision that struck down recreational immunity.
Dallas City Manager Ron Foggin said the case, Johnson vs. Gibson, involved a sight-impaired jogger in Portland who was running through a park and was injured when stepping in a hole dug by a parks department employee.
"Oregon, for a long time, has enjoyed what they call recreational immunity, which is basically to say that if you participate in open space, you do so at your own risk," Foggin said.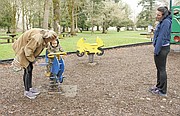 That allowed land owners — public and private — to open their property for recreational use without fear of being sued, so long as owners didn't charge for use.
The woman's attorney in Johnson vs. Gibson argued that while the city of Portland has recreational immunity, its employee still is liable.
The court sided with the woman in a lawsuit, saying that the state's Public Lands Act never intended to protect employees or agents of the land owner.
Foggin pointed out that public bodies indemnify their employees, so the lawsuit ends up being the government's responsibility anyway, thus eliminating immunity.
"What this resolution will do, really, is to send a message to the state legislature saying, please know that recreational immunity … makes it so people can come and enjoy (parks and open spaces) and we don't have to worry about being sued," Foggin said.
While Polk County has yet to address the issue, Morgan Smith, the county's attorney, said the supreme court's decision is rooted in the long, twisting history of tort cases against government bodies in Oregon branching all the way back to the 1850s.
Then, government agencies could not be sued, only individuals.
That changed in the 1960s when the Oregon Torts Claims Act allowed the government to be sued, but set a cap on how much could be claimed. Individuals — employees of the government — could no longer be sued, he said.
That changed yet again in 2009, when the courts found that individuals could be named in lawsuits, but only if the plaintiff was claiming damages of more than the tort cap, which is now $691,000.
The government is still responsible for defending employees.
Now Johnson vs. Gibson opens governments to more lawsuits specifically involving parks and other open spaces, he said.
If the legislature doesn't clarify the statute, Smith thinks public spaces will be closed or more fees will be charged for use.
"It would have an impact on how we would manage parks," he said.
Two identical bills have been introduced in the Oregon House and Senate to address the issue, Senate Bill 327 and House Bill 2792.
Those bills clarify that employees or agents of landowners are covered by recreation immunity when acting within the scope of their duties.
Not everyone agrees that public landowners should have the benefit of immunity in all cases. The Oregon Trail Lawyers Association is supporting a bill that would eliminate recreational immunity for government bodies.
Senate Bill 504 would allow people to sue for negligence if, for example, playground equipment or trails aren't properly maintained.
"All the bill says is that families have a right to have their day in court," said Arthur Tower, OTLA political director. "It states injured families have a right to make their case."
Smith said he thinks recreational immunity is a good policy, providing incentive for opening land to public use.
"I think it's worked well, especially with as outdoorsy as Oregon is," he said.
But he acknowledges that the those lobbying against it have good arguments, too.
Tower said the SB 504 is not intended to put a damper on use of public land and parks, but make sure those spaces are properly maintained for safety. He said agencies can defend themselves against cases if they create and follow a "safety plan" for maintenance at their facilities.
His hope is that lawmakers will be able to find a compromise that public landowners and users can live with.
"Government should accept responsibility, not shirk it," he said. "We have to find a path forward that protects families."