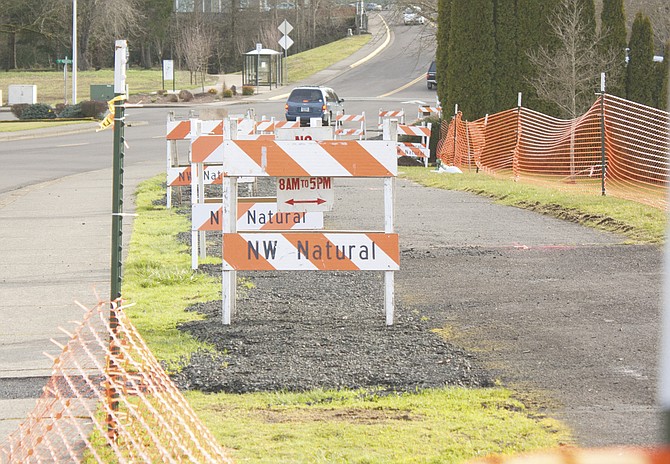 DALLAS — A NW Natural project in progress on LaCreole Drive in Dallas is estimated to continue for another few weeks.
The work will improve the utility's service to customers in certain areas of Dallas, according to NW Natural. Drivers in the area may run into minor delays while crews are working. Flaggers have been coordinating traffic around the project.
"We are extending a pipeline in that area to better serve customers on the south side of town," said Melissa Moore, NW Natural's corporate communications manager. "We hope to be done in the next two weeks or by March 17."
The project required digging up part of the street on LaCreole Drive. A temporary patch will cover the area until June. Dallas City Manager Ron Foggin said the company will fully repair the road at that time.
"The road repair will require the street to be milled and resurfaced," he said. "After the resurfacing is done, there should be no evidence of the natural gas project."