FALLS CITY — The Falls City City Council is scheduled to consider reauthorizing its economic development committee at its meeting Thursday.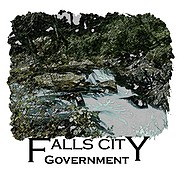 The committee was created to plan a festival to coincide with the Aug. 21 Great American Eclipse.
A temporary committee, it officially expired in February.
It submitted its year-end progress report to the council last month, along with a request to continue working on the festival and other economic activities.
Festival activities include a community breakfast or chili cook-off, music, commercial booths, horseback riding and local housing or camping.
Committee members are exploring the possibility of creating an annual summer festival.
Without naming specific objectives, the committee requested more time to work in other developments, as well.
"In addition to the Eclipse Festival, the committee explored various avenues of commercial development in Falls City," the report read. "The broad scopes of these types of businesses/activities continue to be of interest to the committee, and will require a great deal of attention."
After reviewing the report at its February meeting, the council directed Mayor Terry Ungricht to write a resolution to allow the group to continue working until March 2018. At that time, another progress report will be due.
Also on Thursday's agenda is electing a council president, discussion of leasing a new public works truck, and a discussion on how to repair streets damaged in storms this winter.
The council will meet at 6:30 p.m. at the Falls City Community Center, 320 N. Main St.
For more information: 503-787-3631, or fallscityoregon.gov.