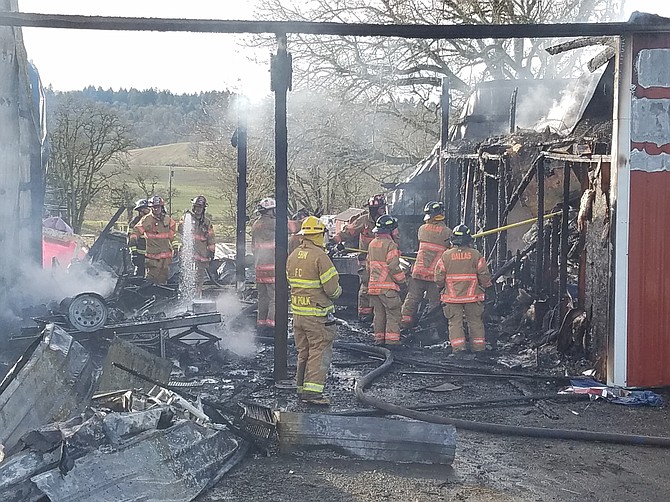 DALLAS — Southwestern Polk Rural Fire Protection District's board will discuss and decide whether to place a 15-year, $5 million bond on the May 2017 ballot at its meeting on Monday.
Members of the public will have a chance to comment on the proposed bond at the meeting, which will be held at 7:30 p.m. at Dallas Fire Station, 915 SE Shelton Ave., Dallas.
The 15-year, $5 million bond would cost taxpayers in the district 69 cents per $1,000 of assessed value on properties.
It would include purchasing self-contained breathing apparatus units needed to maintain the district's current level of service, communications equipment, and building a station on Salt Creek Road to improve responses to incidents on Highway 22.
Southwestern Polk covers 123-square miles surrounding the city limits of Dallas, including the Rickreall area. The estimated population in the district is 6,100. The district's permanent tax rate is 86 cents per $1,000 of assessed value.
Without a change in finances or service level, Southwestern Polk's year-to-year carryover will disappear and the district will be running in the red by fiscal year 2020-21, according to 2016 Fire and Emergency Services Master Plan. The study, which examined performance, response times and made recommendations for improvements, was conducted on behalf of Dallas Fire & EMS and Southwestern Polk.
For more information: 503-831-3533.