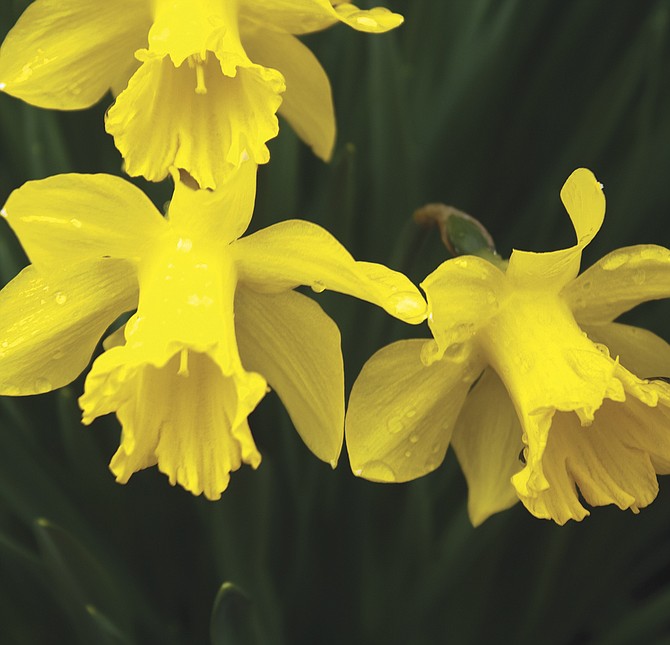 Reserve your spot for craft sale
Monmouth Senior Center will have a craft supply sale on Saturday from 9 a.m. to 3 p.m. Table space is available to sell items. Cost is $10 with all fees going to the Friends of the Monmouth Senior Center.
To reserve a table or for more information: 503-838-5678.
Rope Busters to perform Friday
The Rope Busters jump rope team will perform Friday at 7 p.m. at LaCreole Middle School, 701 SE LaCreole Drive.
There is no cost to attend. Students from first through 11th grade will perform tricks, including the Merry-Go-Round, the awesome Annie scissors and the umbrella.
MVCA to host 10th dinner and auction
Mid-Valley Christian will hold its 10th annual Dinner and Auction Saturday at 5 p.m. at Cornerstone Church, 4395 Independence Highway, Independence.
Dinner tickets cost $15 per plate. A silent auction kicks off the evening at 5 p.m., followed by a dessert auction, ticketed dinner and oral auction.
For more information: 503-838-2818.
Registration open for bird walk
Registration is open for the spring bird walk on April 1 at E.E. Wilson Wildlife Area, 29555 Camp Adair Road, Monmouth.
Cost is $10 and includes a bag lunch.
Local bird expert Joel Geier will lead the walk, which will run from 8 a.m. to noon.
Space is limited to 15 participants. The deadline to register is March 25.
For more information or to reserve your spot: www.luckiamutelwc.org/2017-spring-bird-walk.html?mc_cid=217e8a71e5&mc_eid=530d98f883.
Independence Elks host dinner auction
Independence Elks No. 1950 will hold its annual charity auction Saturday at 5 p.m. at 289 S. Main St., Independence.
The evening starts with a beef stroganoff dinner at 5 p.m. Cost is $8.
The auction begins at 7.
The event will raise money to fund a new and expanded facility for the Elks' eye clinic.
For more information: 503-838-1950.
Museum family day Saturday
The Polk County Museum, 520 South Pacific Highway W., Rickreall, will hold a family day Saturday from 1:30 to 4 p.m.
There is no cost to attend.
Events will include live demonstrations by a wheelwright, lace makers and weavers. There will also be flint making, art projects and Civil War reenactments. Refreshments will be served.
For more information: 503-623-5261.
Coffee with a Cop returns Saturday
The Independence McDonald's will host Coffee with a Cop Saturday from 8 to 10 a.m.
The community is invited to come by and meet local police officers in an informal setting.