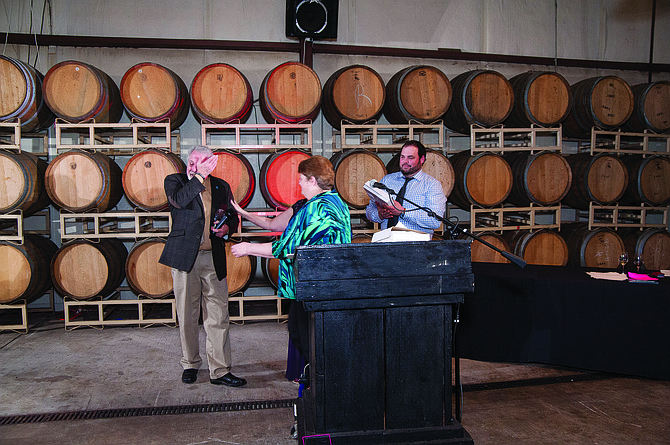 RICKREALL — Monmouth Mayor Steve Milligan struggled to hold back the tears, touched to be named First Citizen of Monmouth and Independence.
And the winners are
Business awards
Retail services — Independence Cinema.
Nonprofit or Organization — Partnerships in Community Living Inc.
Food and Beverage Service — Arena Sports Bar & Grill.
Personal Service Provider — Monmouth Fitness Club.
Professional Service Provider — Monmouth Independence Networks.
Financial Service Provider — Oregon State Credit Union.
—
Citizen awards
First Citizen — Steve Milligan.
Distinguished Service — Josh Cronin.
Junior Citizen — Andrew Love.
Educator of the Year — Marcella Stepp-Rodarte.
Education Support Staff Employee of the Year — Becky McMillian.
"I get to celebrate 35 years tomorrow of being clean and sober," he said. "I started volunteering really young in my life because of my grandparents and my parents, the examples that they set. But it wasn't until I got clean and sober that it helped me understand that you can't keep it (joy) unless you give it away."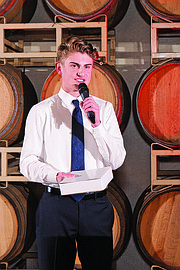 Milligan has been an active volunteer in the Independence and Monmouth communities since shortly after he moved to Monmouth in 1998, said Cec Koontz, presenter of the award.
"He has spent countless hours working toward the betterment of our community," she said. "Particularly not known is he has been behind the success of many bond measures, the police department (in Monmouth) and the fire department levy."
Milligan said once he started helping people change thier lives, he saw the joy and wanted to continue to share that with others.
"You guys are an amazing group of people to serve with," Milligan said. "We've accomplished a lot. There's a lot more that we can accomplish."