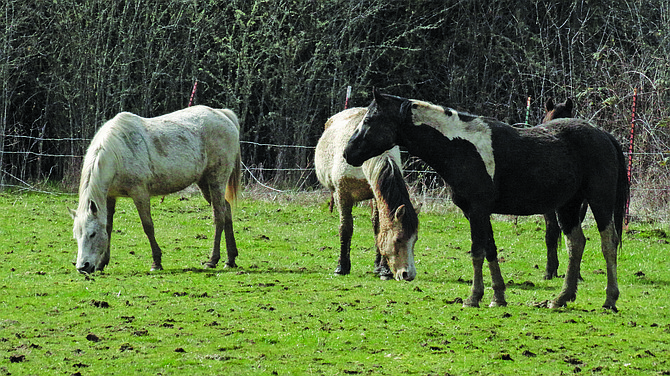 PEDEE — Sometimes people who want to help can start out with good intentions and then find themselves in too deep.
That may be the case for someone who rents property on Pedee Creek Road, who have 16 horses, three llamas and three goats who have been seized on site by the Polk County Sheriff's Office, Lt. Jeff Isham said.
"A lot of times the people who take in these animals think they're doing good for them," Isham said. "They get one or two, and before they know it, they're up to 16. I'm not sure if there's a tipping point with them saying, 'hey, I'm in over my head.'"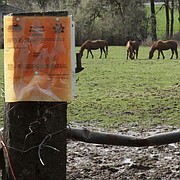 The animals are in the custody and care of the sheriff's office now, being fed and looked after by volunteers with the Polk County Sheriff's Posse, Isham said.
Some of the animals were in decent shape, Isham noted, but some were pretty bad.
"We've seen this with the last few large animal rescues," Isham said. "They mean well and have good intentions, but they don't realize they're that person who can't take care of their animals. Being the rescuer and not realizing they're the ones needing rescued."
The animal owner will likely face charges, but of what crimes and how many is yet to be determined, Isham said.
Jacob Kamins, a special prosecutor, will determine any charges based on the overall health of the herd, Isham said.
Once the person forfeits the animals, either on her own or after a trial, the sheriff's department can find new homes for them, Isham said.
He said he was grateful for the many volunteers with the sheriff's office.
"Without those volunteer units, we would be overwhelmed with things that come up like this," Isham said. "Every time we've had a large animal seizure, we've had people from the community step up to donate hay and grain."
The sheriff's department does not budget for these large animal seizures, Isham said.
"You just never know how big it's going to be, and it gets pretty spendy real quick," he said.