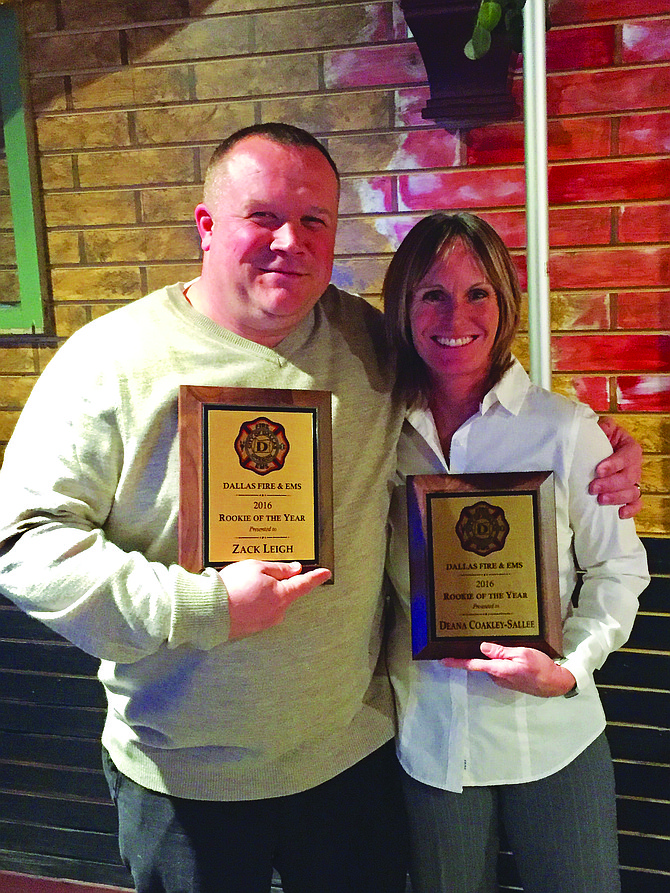 Spring break classes offered
The Polk County 4-H/Extension Office, 289 E. Ellendale, Suite 301, Dallas will offer spring break classes for students in kindergarten through seventh grade Monday through March 31.
The classes are open to the public, but registration is limited.
All classes will run from 9:30 to 11 a.m.
Preregistration deadline for Monday's class is on Friday. All other days, preregistration deadlines are the prior day.
Topics will include Fiber Arts (Monday), jam and biscuits (Tuesday), nature fun day (March 29), intro to ceramics (March 30) and photography (March 31).
Cost is $2 for 4-H members and $4 for nonmembers. Students in kindergarten through second gade must be accompanied by a parent.
For more information: 503-623-8395.
Doll Show and Sale returns Saturday
The 35th annual Doll Show and Sale will take place Saturday at the Polk County Fairgrounds. Regular sale hours will be 10 a.m. to 4 p.m. Cost is $5 for adults. Children 10 and younger are free.
Early bird sales will be available from 9 to 10 a.m. with an $8 admission.
More than 110 vendors featuring dolls of all types will be in attendance at the event. Sponsor Wagon Wheel Doller Doll Club of Salem will donate proceeds from the sale to community groups such as Marion-Polk Food Share, Union Gospel Mission, Humane Society, and Women's Crises Center.
For more information: Arleta, 503-581-1206.
Author Scott to visit Calmlee's
Author April Scott will visit Calmlee's Bookstore, 147 SW Court St., Dallas, Saturday at 11 a.m.
Scott will read from her book, "GMO Free Child" and will take part in a community discussion at 2 p.m.
There is no cost to attend.
For more information: 503-623-3025.
Registration open for bird walk
Registration is open for the spring bird walk on April 1 at E.E. Wilson Wildlife Area, 29555 Camp Adair Road, Monmouth.
Cost is $10 and includes a bag lunch from Ovenbird.
Local bird expert Joel Geier will lead the walk, which will run from 8 a.m. to noon.
Space is limited to 15 participants, and the deadline to register is Saturday.
For more information or to reserve your spot: www.luckiamutelwc.org/2017-spring-bird-walk.
Relay for Life pizza night Saturday
Relay for Life of Polk County is having a pizza night at Ugo's Saturday from 4 to 8:30 p.m.
Proceeds from the event go toward fundraising efforts for the 2017 Relay for Life event at Dallas High School June 3-4.
For more information: Tami Bookey-Kuhlmann, 503-507-0120.