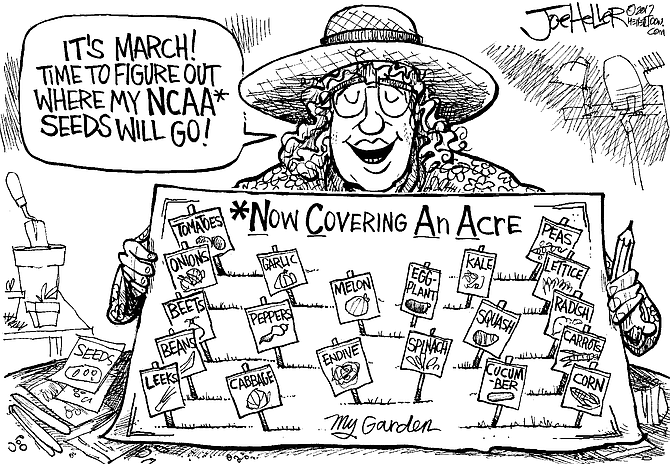 As the weather warms and the days get longer, thoughts turn to spring cleaning, gardening and getting ready for summer road trips.
The Itemizer-Observer Home and Garden and Car Care special section found inside this week's paper can help.
In it you will find tips on everything from indoor gardening to three easy projects to spruce up your backyard, to tackling those house cleaning projects in a smarter way. Let's face it — we could all use help with those things, right?
The Oregon State University Extension Service offers a list of things to do to get your outdoor space ready to garden, too.
There are even tips on how to keep backyard birds safe during this migratory season.
Lists and reminders about keeping your car in tip-top shape, tips on how to survive a family road trip with everyone still liking each other, and even information on buying a home can all be found inside the special section.
Gardening and home maintenance doesn't have to be hard — or take all day — and with the tips and stories found in our Home and Garden and Car Care section, you may find some great ideas on how to achieve the backyard or home of your dreams.
Next month, we'll print a medical directory, with tips on how to keep yourself in prime condition.
Of course, with spring also comes spring break, which starts for our K-12 schools on Monday.
If you're not going out of town, find time to head to one of our local libraries for some fun crafts and movies, or try a 4-H class and learn about fiber arts, jam and biscuits, nature, ceramics and photography.
Pick up a DIY book and continue to plan your garden or backyard barbecues.
At Monmouth Public Library, anyone can choose up to five free seed packets each day. Browse the selection of seeds and get ready to enjoy fresh fruits, vegetables, herbs and flowers all summer and fall.
Between rain showers, be sure to enjoy our city parks and trails. They are great places to meet with friends for picnics or playtime.
Take time to look around and notice the migratory birds in our area. Stop and smell the flowers that are finally waking up after a long, cold winter.
Whatever you do, be safe. Don't drink and drive. Remember to look for pedestrians and cyclists — with kids out of school, foot and bike traffic will increase.
If you're the one on foot or bike, do your part and look for cars. Wear bright clothing and protective gear whenever possible.