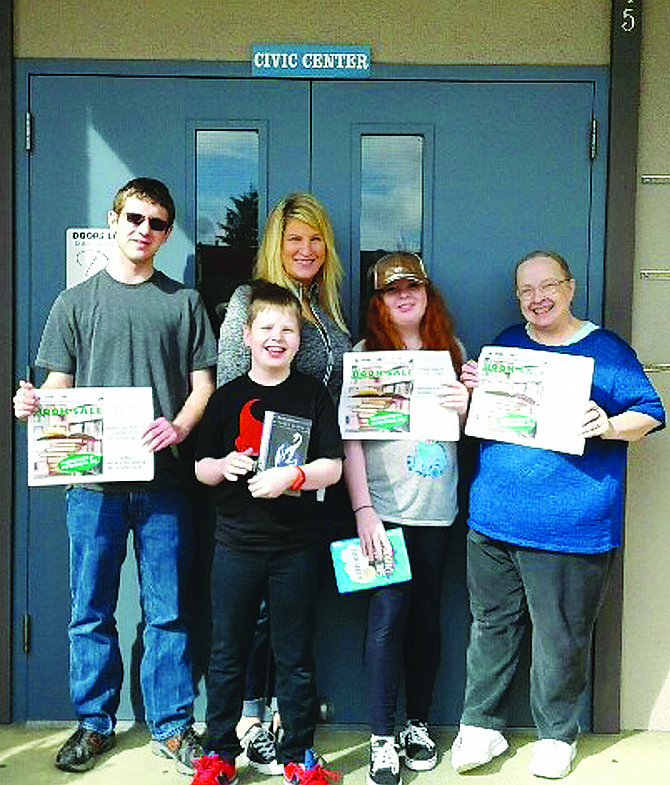 DALLAS — Looking for a good read?
The Friends of the Dallas Library Book Sale April 7-8 may be just what you need to find your next page turner.
The first of two sales this year takes place at the Dallas Civic Center, 945 SE Jefferson St., Dallas. April 7 hours are 3 to 7 p.m. and Saturday, 10 a.m. to 3 p.m. Proceeds from the sale go to support the Dallas Public Library.
Last year, the Friends of Dallas Library decided to end its annual Summerfest book sale in favor two sales, one in April and a second in October.
Hardcover books are $1 and paperbacks are 50 cents. Saturday from 2 to 3 p.m. is the bag sale, in which customers can fill up a bag of books for a set price. Bring your own bag or canvas bags will be on sale at the event.
When asked how many books will be on sale, Dede Perkins, the FOL vice president said, "Oh hundreds. We have kids' books, antiques and rare editions, and lots of fiction, almost every genre."
The same could be said for selection of nonfiction books, and CDs will be on sale as well.
For more information: 503-559-3830.