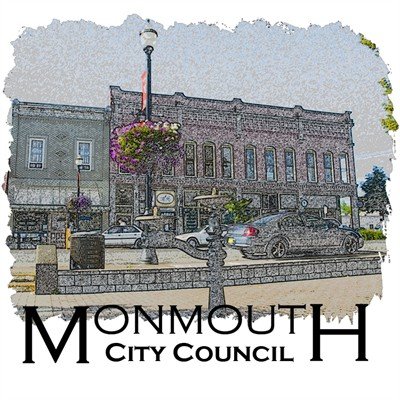 MONMOUTH — Monmouth City Council took a step toward declaring the city an "inclusive" one at its March 21 meeting.
The decision came in a work session after hearing from citizens and Western Oregon University students in support of an inclusivity resolution.
Comments came during the regular meeting until Mayor Steve Milligan asked the public to refrain from commenting so that the regular meeting could move forward.
"Unless you have something to contribute to this conversation, we will take comments in the work session," Milligan said. Generally, the council does not take public comments during a work session. "We'll have some discussion. If you feel we're going off track, we'll let you help us stay on track."
Councilor Jon Carey thanked the mayor for moving the meeting along, adding that it is important for citizens to speak their mind.
"While some of it is redundant, it is an important comment for that person to make," he said. "I'm happy to sit here as long as it takes for all of those who wish. I understand we have an agenda to get through, but participatory democracy is a slow deal."
The council had heard twice before from students and residents about becoming a sanctuary city, but a motion to move forward with that failed twice for a lack of second.
Councilor Byron Shinkle said he likes the spirit of the inclusivity model.
"Part of the reason I like it is, one issue I have had with this is the word 'sanctuary' has become a political statement," he said. "I'm not sure that my role is to make political statements for people who live in Monmouth."
Shinkle said that the statement is for people who don't feel security right now.
"It's tough for me to walk in their shoes, admittedly, but if it provides that extra level of calm and comfort that they're not going to get harassed for immigration status, gender identity or whatever it might be, than perhaps it should stay," he said.
Councilor Tom Steinke said a sanctuary statement would be insulting to the city's police officers, who already uphold the state laws.
"I think it would be insulting to the employees of Monmouth, especially our police officers who have sworn oaths to uphold the laws, to say, 'Hey fellas and gals, we need you to not violate people's rights. We need you to uphold the state law,'" he said. "… It's insulting to have to say it because we're such a nice town as it is."
Steinke suggested the city put an inclusivity resolution or statement on the ballot in May and let the residents of Monmouth decide.
Carey said he doesn't care if anyone gets mad over the council approving an inclusivity resolution.
"Having read it again, I don't care what they think," he said. "I'm happy to argue against anybody on this. Anybody who wants to argue about this, let's go. There's nothing here that I think any of us have to apologize for."
During the discussion, an audience member raised his hand to contribute, but was not allowed to speak.
Milligan said he didn't take audience comments because the council was able to deliberate and come to a decision on its own.
"When you came and told your stories, you changed the minds of some councilors," he said. "Everything you've input so far has been valuable."
Councilor Laurel Sharmer invited the audience to attend the April 4 council meeting at 7 p.m. to see whether or not the council will approve an inclusivity resolution.