RAVENSDALE, Wash. — Western Oregon split a doubleheader with Saint Martin's on Saturday.
The Wolves won the opening game 8-1 before dropping the second matchup 2-1 in eight innings.
In the first game, pitcher Brady Miller picked up the win, throwing seven shutout innings.
Brock Pradere had three hits, including two doubles, and Garrett Anderson recorded two hits, including a triple.
In game two, the teams were tied at one until Saint Martin's scored the winning run on an RBI single.
A doubleheader on Sunday was postponed due to weather. Makeup dates were not available as of press time.
Western Oregon will play at Northwest Nazarene for a pair of doubleheaders on Friday and Saturday, weather permitting.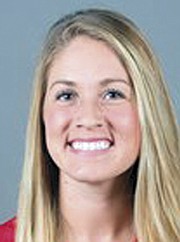 SOFTBALL FALLS TO CENTRAL WASHINGTON: Western Oregon's softball team lost a doubleheader to Central Washington on Saturday 4-3 and 7-6. WOU lost despite recording 19 hits over the two games, including solo home runs from Chandler Bishop, Zoe Clark and Cheyanne Rimer in the second game.
A doubleheader against Saint Martin's on Sunday was postponed due to weather. No makeup dates have been announced.
The Wolves will compete at the Tournament of Champions on Friday, Saturday and Sunday in Turlock, Calif., weather permitting.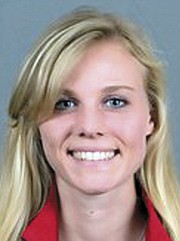 RELAY TEAM SETS SCHOOL RECORD: Western Oregon's track and field team saw a school record fall at the Willamette Invitational on Saturday.
The women's 4 x 400-meter relay team of Grayson Burke, Megan Rose, Suzanne Van De Grift and Olivia Woods took first in a time of 3 minutes, 49.01 seconds, setting a new school mark.
Nicole Maurmann won the 1,500 in 4:40.60.
AJ Holmberg won the men's 800 in 1:53.02.
Western Oregon will send athletes to compete in the San Francisco State Distance Carnival on Friday and Saturday, and the Stanford Invitational on Friday and Saturday.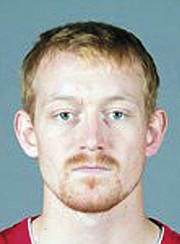 OMLID NAMED SECOND TEAM ALL-REGION: Western Oregon men's basketball player Tanner Omlid was named second team National Association of Basketball Coaches West Region All-District.
Omlid competed his junior campaign finishing in the top 12 of all five major statistical categories in the Great Northwest Athletic Conference, averaging 15.6 points, 7.6 rebounds, 3.4 assists, 3.1 steals, and 1.5 blocks per game.
Omlid set a GNAC record with 11 steals against Seattle Pacific on Feb. 4 as part of the school's first triple-double since 2004.