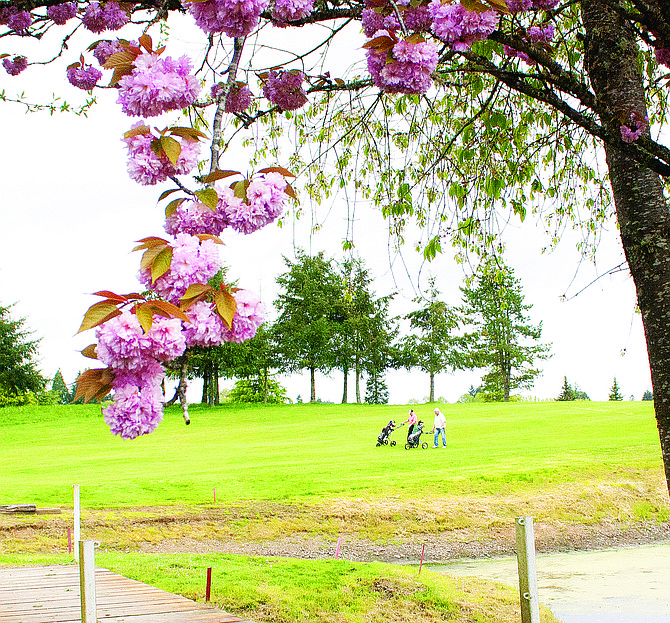 Adopt-A-Road returns Saturday
The Polk County Public Works Department announced that the next Adopt-A-Road clean up day will be held on Saturday. As many as 60 different groups that have adopted roads throughout the county will be participating.

Groups who are active members of the Adopt-A-Road program are asked to pick up their supplies the week before the event. Disposal bags and safety equipment will be provided at that time.
To become an active member of the program, applications are available on the Polk County website www.co.polk.or.us or call 503-623-9287.
Food Drive begins Saturday
The Fill the Bus food drive will hold the first of two public events on Saturday.
The Fill the Bus drive will be at the Bi-Mart parking lot from 9 a.m. to 3 p.m. to collect food and other daily living necessities for local families in need.
A second event is planned on May 20 at Roth's.
In addition, the Central School District Transportation Department have placed boxes in all CSD schools, the school district office, and the transportation department office.
The goal is to completely fill a bus with personal and non-perishable food items. All items collected will go to the Ella Curan Food Bank.
Spring cleaning shredding offered
A community spring cleaning shredding is being offered Saturday from 9 a.m. to noon at the parking lot of 1325 and 1327 Monmouth St., Independence.
The event is sponsored by Pfaff-Karren Insurance and Eagle Mortgage and the participating charity MS Society of Oregon.
There is no cost. Donations will be accepted on site.
Safe and secure shredding of confidential documents will be available.
For more information: 503-838-1155.
Monmouth Garden Club plant sale Sat.
Monmouth Garden Club will hold its annual plant sale Saturday from 9 a.m. to 2 p.m. at Monmouth Public Library, 168 Ecols St. S, Monmouth.

Members donated landscape perennials, trees, shrubs, bulbs, annuals, herbs and more to help raise money for community beautification projects.
Members will be in attendance to answer questions about the plants.
For more information: Gale Overholser, 503-838-3286.
Model train show this weekend
A model train swap meet and show will be at the Rickreall Grange Hall, 280 Main St., Rickreall, Saturday and Sunday from 9 a.m. to 3 p.m.
Cost is $5 on Saturday, with $1 off with a can of food. Sunday is free admission with a canned food item.
Children 12 and younger are free.
Model trains will be on display and for sale. A quilt raffle and food will also be available.
For more information: pry626@juno.com.
Preservation Celebration
Monmouth's Historic Commission is sponsoring the Historic Preservation Celebration Saturday from 9:30 to 11 a.m. at Monmouth Senior Center, 180 Warren St. S., Monmouth.
The event will feature photos and several presentations.
There is no cost to attend.
For more information: Mark Fancey, 503-751-0147.