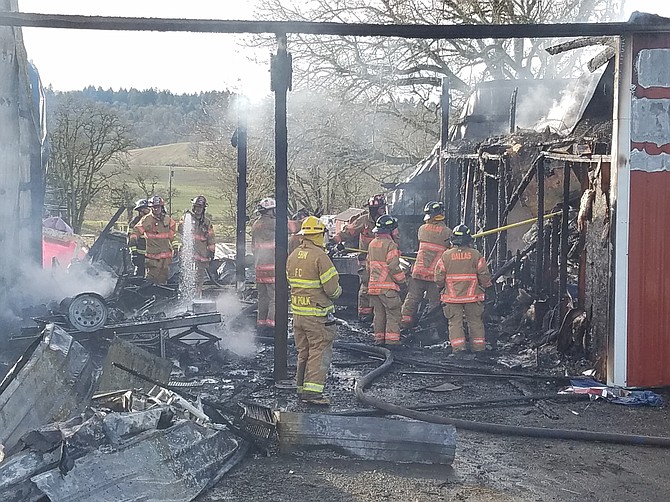 POLK COUNTY -- Chief Fred Hertel, Southwest Polk Rural Fire Protection District's administrator, is cautious about his reaction to the district getting a "yes" vote on its 15-year, $5 million bond.
As of 11 p.m. on election night, the bond was passing by a margin of 54 percent to 46 percent, with vote tally at 1,012 to 852.
"From talking to people in the political realm, it looks like it's favorable vote," Hertel said Wednesday morning. "I think that's a pretty good margin for Polk County."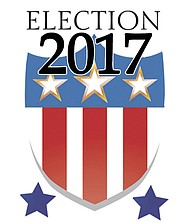 Hertel said planning for how to spend the money started a year ago when discussions of placing the bond on the ballot began, so now the district will turn to details of making that happen.
"I am going to ask that we have a purchasing, contracting training for the board brought in so that they are following all the rules appropriately and that they understand what they are," Hertel said. "It's going to take time."
For Polk County's facilities maintenance bond, the outcome wasn't positive. The bond failed in a close vote, 52 percent to 48 percent, or 7,742 voting "no" to 7,232 voting "yes."
The bond would have paid for $10 million in maintenance and repairs to the courthouse complex, the fairgrounds facilities, and the Polk County Jail, with minor work at other buildings.
With voters declining to bond, the county will have to decide what to do next.
"The problems aren't going to fix themselves," said County Administrator Greg Hansen.
He said he will bring options to the board at a work session later this month, those could include going out for another bond or addressing the most urgent needs gradually.
"We can't ignore it, but we don't have the money to pay for it," Hansen said.
Hansen said he understands that voters had to be make choices in this election. People in Southwestern Polk's district had two bonds to balance, as did voters in West Salem, who had to decide on the county's bond and one to pay for a new police station in Salem.
"It's unfortunate, but it's still tough times for a lot of people," he said.
In Central School District's two contested races, Peggy Clyne defeated Salvador Diaz for the Position No. 2 seat on the board, while Kristina Mann won the Position No. 5 seat over opponent Steve Milligan.
Clyne claimed 57 percent or 1,215 votes to Diaz' 42 percent or 893 votes. Mann's tally was 1,274 or 58 percent to Milligan's 929 or 42 percent.
Dallas School District only contested race, Dave Hunt emerged as the winner, tallying 2,276 votes or 72 percent to opponent Ivan Barnes' 836 or 27 percent.
Turnout for the election as of 11 p.m. Tuesday was just shy of 30 percent.
For more on Tuesday's election, see the May 24 I-O.