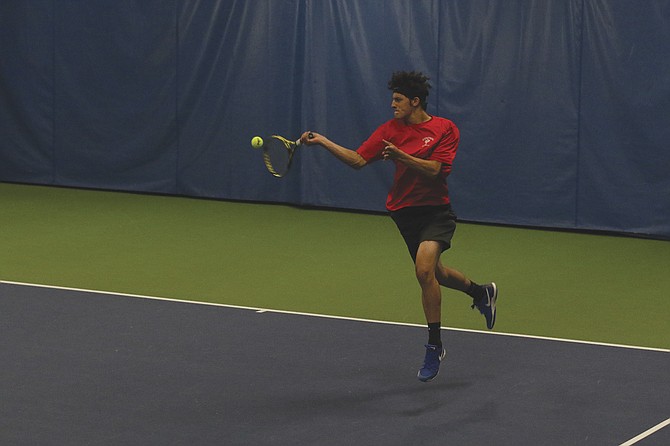 WOU hires new athletic director
MONMOUTH — Western Oregon University announced the hiring of Curtis Campbell to as athletic director on Monday.
Campbell is the current director of athletics at NCAA Division II institution Tuskegee University in Alabama.
Campbell has 17 years of experience in intercollegiate athletics at the Division II and Division III levels and is a member of the D-II Management Council and D-II Planning and Finance Committee.
"I am extremely excited to join the staff at Western Oregon University," Campbell said. "... I would like to thank President Fuller and the search committee for this opportunity."
Campbell's first day will be July 1.
Scrap metal drive returns Saturday
DALLAS — Dallas' boys basketball program will hold its fifth annual scrap metal drive Saturday from 8 a.m. to 3 p.m.
Email  Trent Schwartz, trent.schwartz@dsd2.org or call 503-623-8336, ext. 2105, to arrange a pickup by Thursday. Name, address and brief description of the scrap and where to pick it up at the address is required.
Acceptable items include iron, cast iron, tin, cars, appliances, copper, brass, aluminum, stainless wire and copper wire.
Refrigerants, asbestos, petroleum by products, antifreeze and other harmful substances will not be accepted. For more information on what is acceptable: www.cherrycitymetals.com/recycling.
All proceeds will help pay for Dallas' boys basketball team, including equipment, tournament fees and jerseys.
Cross Creek men's club results
DALLAS — Cross Creek's men's club results for May 9:
Low gross/net
Gross: 1 (tie), Eldon Rivers, Rocky Kygar, Jack Duncan, Bob Sprinkle and Don Seth, 30.
Net: 1, Wayne Braughman, 18; 2, Lynn Hurt, 21; 3, John Hopkins, 23; 4 (tie), Ken Ross, Darrel Smedstad and John Mangini, 24; 7 (tie)m Glen White, Vern Smith and Ken Dankenbring, 25.