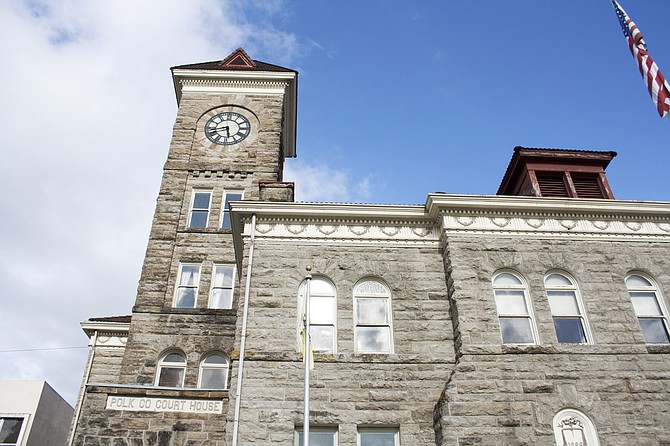 POLK COUNTY — Repairs and updates to Polk County's facilities will have to wait.
A bond that would have paid for $10 million in maintenance to the courthouse complex, the fairgrounds facilities, and the Polk County Jail, with minor work at other buildings failed in the May 16 election.
The vote tally was 52 percent to 48 percent, or 7,742 voting "no" to 7,232 voting "yes."
With voters declining the bond, the county will have to decide what to do next.
"The problems aren't going to fix themselves," said County Administrator Greg Hansen.
He said he will bring options to the board to prioritize projects and figure out how much money can be spent without cutting operations too much.
"We can't ignore it, but we don't have the money to pay for it," Hansen said.
He said he may bring a plan for the board to review and revise as soon as the end of this month.
"We'll try to begin to address it. Are we going to address $10 million worth? Absolutely not — we don't have the money," Hansen said. "It will take years and years to address it and hopefully we don't have to impact operations too much to do it. We'll have that discussion."
Another option is refining what the bond asked of voters — the bond on the May 16 ballot would have cost an average of about 20 cents per $1,000 of assessed value — and putting it on a future ballot.
"There wasn't a whole lot of campaigning, against or for it, and it was fairly close," Hansen said. "Those are all board decisions."
Hansen said voters had to be make choices in this election. People in Southwestern Polk Rural Fire Protection District had two bonds to balance, as did voters in West Salem, who had to decide on the county's bond and one to pay for a new police station in Salem.
"It's unfortunate, but it's still tough times for a lot of people," he said.