Dive In at the Dallas Aquatic Center
Dallas Aquatic Center offers something for every type of swimmer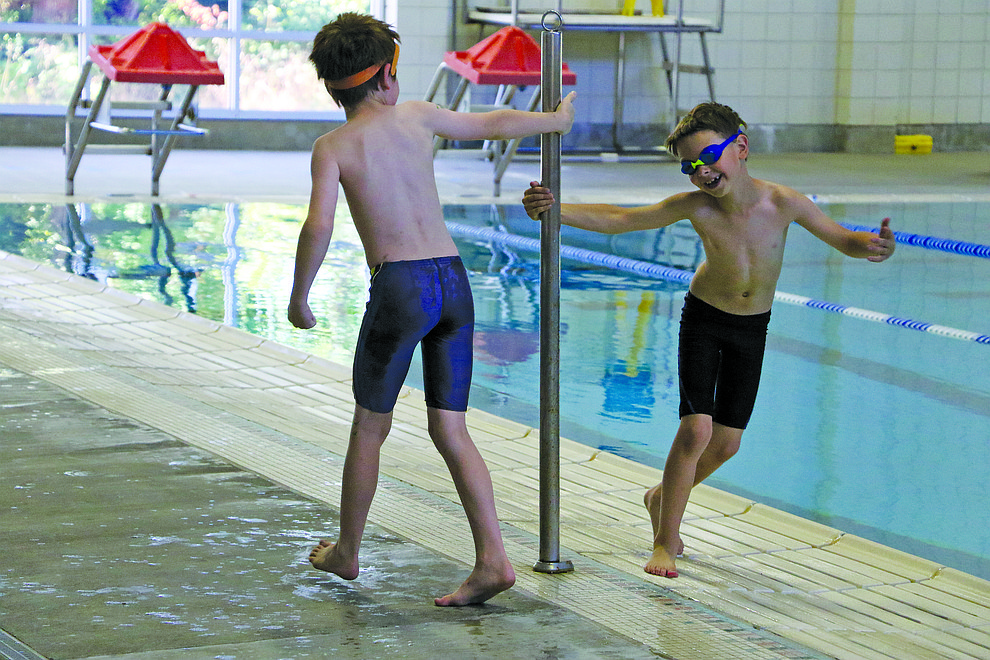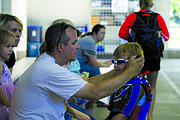 Make a Splash
What: Dallas Aquatic Center.
Where: 1005 SE LaCreole Drive, Dallas.
Admission: Adults, $5.50; youths (younger than 18), $4.50; seniors (60 and older), $4.50; families (up to four people), $16; infants 3 and younger wading pool use, $1.50 (Prices subject to change).
Of note: Hours vary by season. For the latest hours, class schedules, recreational swim times, admission discounts, special events, and annual pass prices, check the Dallas Aquatic Center's website at www.ci.dallas.or.us/DAC.
For more information: 503-623-9715.
Whether you are looking for a good workout, a leisurely swim, or a relaxing dip in the spa, the Dallas Aquatic Center has you covered.

The aquatic center has been a fixture in Polk County since it opened in 2000, and is a water lover's paradise offering five — yes five — pools: a therapy pool, lap pool, leisure pool, lazy river, and a wading pool for toddlers.
There's also a spa to relax in after a hard swim or an afternoon having fun splashing around.
No matter what you're looking for, the Aquatic Center's schedule has time built in for you. A full schedule of classes, lessons and lap swims are available for those looking to get into better shape or entering the pool for the first time.
It's not all work, though. A fountain highlights the fun in a shallower pool for kids to enjoy, and a rope swing for more experienced swimmers seeking a thrill.
Of course the highlight for many is the slide — a 14-foot-tall, 105-foot-long crowd pleaser.

Recreation swim times allow people unrestricted access to all of the pools and features.
If your child wants to do more, the Blue Dolphin Swim Team offers a chance to take his or her swim skills to the next level.
Pool hours vary depending on the time of year, so check the aquatic center's website for current hours. The center adds additional recreation swim times on holidays or other days when school is out to keep the youngsters busy during breaks.
The pool is also available for parties or family gatherings, making the center a go-to place for family fun — and it's all indoors, so your next aquatic adventure doesn't have to wait until good weather hits.

A pro shop sells all the supplies you'll need — swim caps, goggles and towels — as well as snacks.
The Dallas Aquatic Center hosts a variety of events from a Kids Triathlon to a Halloween event that offers frightening fun.
Want to spend some time on dry land? You don't have to go far.
The aquatic center is located next to Roger Jordan Community Park, which features a pair of tennis courts, soccer/baseball fields, pickleball courts, and a skate park. The Rickreall Creek Trail is nearby, too.
No matter if you're looking for a strenuous workout or just want to kick back and relax, Dallas Aquatic Center is your destination to make a big splash during your day.