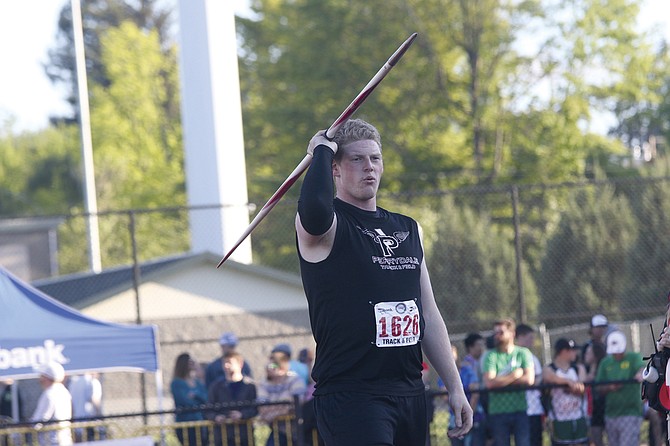 EUGENE — When Perrydale senior Jacob Pope was a freshman, he wanted to play baseball, but track and field coach Brian Evans made a deal with him.
"He told me I'm just getting this program going, can you come out for your first year," Pope said.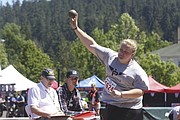 Initially the plan was to spend one year doing track before returning to baseball. But Evans introduced him to the javelin, and those plans instantly changed.
"The minute I threw it, it was a lot of fun," Pope said. "I knew this is what I'm doing."
Four years later and all the hard work and training paid off. Pope took eighth in the javelin at the 1A track and field state championships on Friday.
"It was really special," Pope said. "I've always wanted to be out on this field. It's memorable and I'll cherish this memory."
Pope was one of three Pirate athletes to place at state. Amity Deters finished fourth in the girls high jump (5-0) and eighth in the long jump (14-10). Abigail Bibler took 10th in the shot put (29-8¾).
"Abigail was very nervous, and I think that affected her throwing the shot, but she still had her second-best throw of the season," coach Brian Evans said. "Six of the people who placed in front of her were seniors, so next year could be big for her. Amity Deters was outstanding as a freshman. In spite of fighting off shin splints, she set a new school record in the high jump. I couldn't be happier for this young lady. She is so coachable and she works hard in the weight room and practice."
Evans was also pleased with Pope's performance in Eugene.
"He was throwing into the wind and still had his second-best throw all time for him," Evans said. "Eighth place and a medal was very rewarding for us all. His season ended on a positive note, and I was a lucky coach to have him for four years."