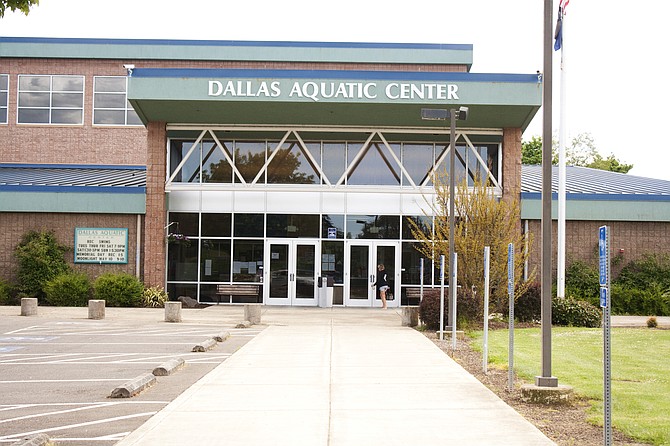 DALLAS — Dallas' Administration Committee recommended a 10 percent rate increase at the Dallas Aquatic Center.
The committee — which includes five members of the Dallas City Council — voted to send a rate-increase ordinance for the full council to consider.
Proposed Aquatic Center rates
General Admission
Adult — $6
Youth — $5
Senior — $5
Family — $18
Annual memberships (the 10 percent rate discount to city residents will remain)
Adult — $275
Youth — $225
Senior — $225
Two-person — $425
Family — $500
Three-month water aerobics class — $100
20 passes (no expiration)
Adult — $105
Youth — $80
Senior — $80
Facility Rental
$40 per hour
$70 per hour
Rates for the entire facility increases by $50 for each party size and to $100 for each additional hour.
The move will bring in roughly $40,000 in additional revenue per year, helping to reduce the subsidy the city provides to balance the center's budget.
"There is this gap that is experienced by every municipal aquatic center, and we fall somewhere in the middle in terms of what the percentage of what that gap is, between revenue and expenditure," said Jason Locke, the city's community development director.
Locke said a 20 percent hike was considered, which would have raised $70,000, but he didn't recommend it.
"There are a couple problems with that scenario, though. It would result in a pretty large, all-at-once increase," Locke said. "There's a certain elasticity in demand with these situations, where if you raise the price too much, you are going to have fewer visitors."
A 10 percent raise in rates — or something close to it — was urged by Locke and City Manager Ron Foggin. The increase is included in the city's 2017-18 budget and Locke said it is needed to meet revenue goals for the facility. The last rate change was in 2013.
"We really need to do something, for any number of reasons, and we feel this is probably the way to do it that is going to cause the minimum amount of disruption and allow us to recoup some of those costs," Locke said.
Foggin said city staff would have proposed a rate change last year, but that was delayed due to the process ordered by the council last year to examine other ways to cut expenditures or raise revenues at the aquatic center.
"We are going to continue to look for revenue opportunities," Foggin said. "We've cut the expenditure side, at least on the operations of the aquatic center as much as we possibly can."
Committee chairwoman Kelly Gabliks said the committee should make the rate change recommendation, but give a final report to the full council on the findings on other possibilities, such as creating a "Friends of the Dallas Aquatic Center" group that could raise money, recruiting partners or sponsors, and adding other programs and amenities.
"I don't think we are ever going to get the subsidy to zero. I think that is unrealistic," Gabliks said. "But trying to think outside of the box … there are a whole bunch of things we've considered, and in my mind, we haven't crossed any of those off the list yet."