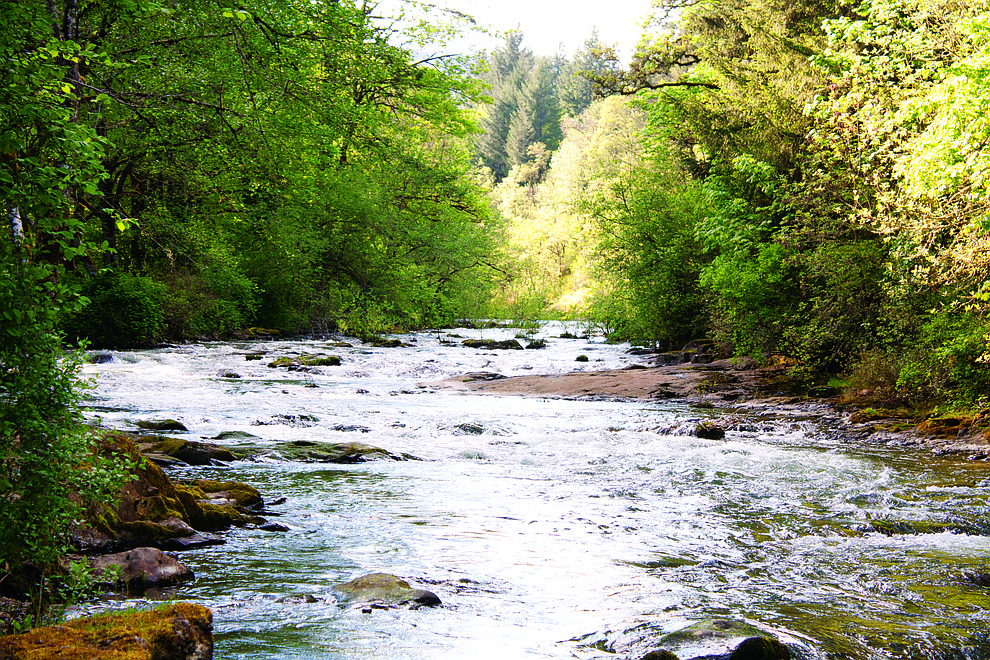 David and Cheryl Radke see vast potential in the city of Falls City, so much so that they decided to open a bed and breakfast in the town with a population of less than 1,000 people.
Anyone driving its streets and visiting its parks can see the natural beauty of the forested hills and the cascading Little Luckiamute River falls in the heart of town.
Falls City
Population: 960.
Elevation: 370 feet above sea level.
City Hall: 299 Mill St., 503-787-3631, http://www.fallsc...">www.fallscityoreg....
Schools: Falls City School District — Falls City Elementary School (K-8), Falls City High School (9-12).
Parks:
• Michael Harding Memorial Park — Michael Harding Memorial Park is on the south side of the Little Luckiamute River falls. It is named for a city clerk who was killed in an accident in 1976.
• George Kitchen Memorial Park — George Kitchen Memorial Park, also known as Upper Park, is located just off Park Street. It has a large gazebo and access to electricity.
• Fay Wilson Memorial Park — Fay Wilson Memorial Park runs alongside the Little Luckiamute River opposite City Hall. It is also known as Riverside Park and Lower Park.
But the Radkes have experienced something more: The people.
When the couple moved into the home they were converting into what is now the Little Luckiamute Creekside Bed & Breakfast, they had not completed their kitchen.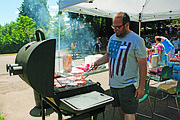 They mentioned that on a visit to one of the restaurants in town. When the owners of The Bread Board, an artisan bakery in town, heard about it, they delivered the couple a surprise.
"That day, they brought enough food for a week," David said. "The people here are great."
Falls City has a strong sense of community, and volunteerism fuels many of its more successful ventures and projects.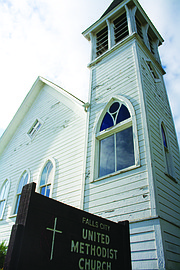 Examples include replacing the "welcome to town" sign, an ode to the town's logging past, and a weekly program to feed individuals and families in need.
For more than two years, the town's mayor, Terry Ungricht, has done his elected job and that of city manager — for free.
"The mayor is an amazing guy," David said. "He works his butt off here. He does."
Paired with that can-do spirit are the many outdoor adventures you can explore in and around Falls City.
Nearby are some of the best mountain biking trails found anywhere in the Pacific Northwest. Also worthy of exploration are the town's namesake falls and some spectacular hiking trails, if you know where to look.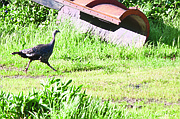 Wildlife is everywhere, even in town, where you can spot deer and turkeys.
If you get hungry on your explorations, Falls City's got you covered between The Boondocks and The Bread Board.
David and Cheryl say the plan is to retire in Falls City and help develop it into a tourist destination in the county. Plans includes possible wine tours and horseback riding packages.
Feel like a musical adventure? Boondocks hosts karaoke nights, which David recommends.
"It's a hoot," he said. "You've got people who can't sing, and think they can. It's fun."