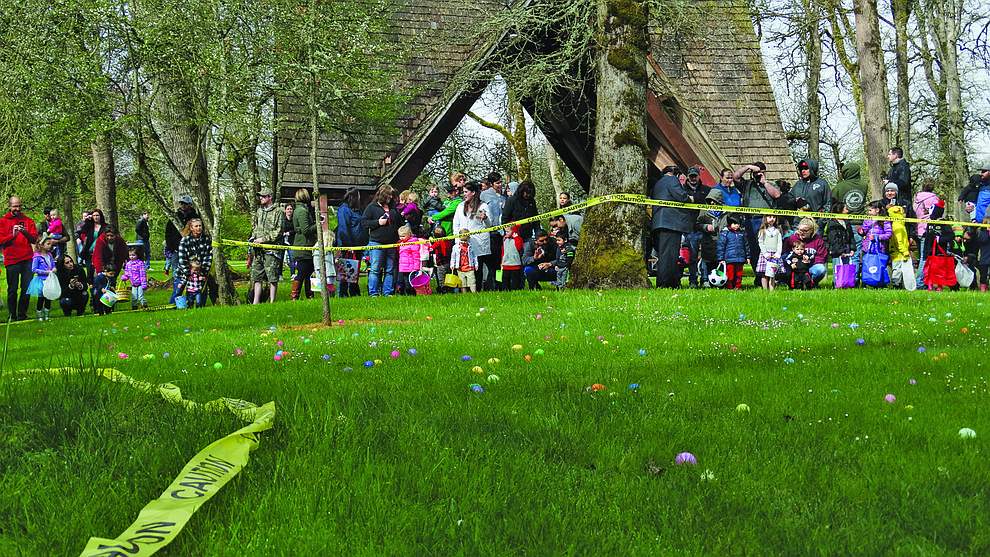 Driving down Highway 99W, one may not realize the gem they pass through when they get to Monmouth. Turn onto Main Street and discover a historic downtown filled with shops and restaurants selling local goods and handmade fare.
Monmouth
Population: 9,726.
Elevation: 214 feet above sea level.
City Hall: 151 Main St. W., 503-838-0722, http://www.ci.mon...">www.ci.monmouth.o....
Visitor Services: Monmouth-Independence Chamber of Commerce, 355 Pacific Ave. N., Monmouth. 503-838-4268.
Library: 168 Ecols St. S., 503-838-1932.
Schools: Central School District — Ash Creek Elementary School (K-5), Monmouth Elementary School (K-5), Talmadge Middle School (Independence) (6-8), Central High School (Independence) (9-12).
Parks: Monmouth prides itself on its parks system, which features 10 pristinely-manicured large and "pocket" parks.
• Cherry Lane Park — Cherry Lane Park is at Cherry Lane, Ackerman Street and Whiteman Street. It has a playground with benches.
• Gentle Woods Park — Gentle Woods Park is at the intersection of Myrtle Drive, Olive Way and High Street. It is mostly wooded with a large picnic shelter, horseshoe pits, playground equipment and restrooms.
• Madrona Park — Madrona Park is located along Madrona Street and Edwards Road. A half-mile paved walking trail was built in 2015, along with a network of graveled trails in the interior. The park has been the recipient of many new trees to create a young arboretum. It has a picnic shelter, basketball court, playground equipment and a large paved gathering area.
• Main Street Park — Main Street Park is located in downtown Monmouth. It is one full city block and features a new permanent amphitheater, gazebo, playground, picnic tables, pathways and a water fountain.
• Monmouth Recreational Park — Monmouth Recreational Park is located off Hogan Road and west of the City Public Works Department headquarters. It has fields for softball and baseball, two tennis courts and restrooms.
• Winegar Park — Winegar Park is located at Ecols Street and Suzanna Avenue. It has a basketball court, playground, benches and pathways.
• "Pocket Parks" — Monmouth has four mini parks that are .67 acres or smaller. Southgate Park at Southgate Drive and Josephine Street has a basketball court, benches and a playground. La Mesa Park is east of Heffley Street and south of Bentley Street. It has a basketball court, benches and a playground. Whitesell Park is at the western end of Catherine Court. It has a basketball court, benches and a playground. Marr Park is at Jackson Street and Marr Court. It has a playground, horseshoe pits and a small, landscaped garden.
Monmouth has long been considered a bedroom community, with the majority of residents working in nearby Salem or Corvallis, but that doesn't mean it isn't open for business.
More and more, lights are on into the evening hours with pubs and restaurants attracting students, Western professors and residents alike.
"I've always loved that it's the small-town feeling, but with so much more than a small town because of the influence of the university," said Miriam Haugen, resident, business owner, and president of the Monmouth-Independence Chamber of Commerce board of directors. "We've got culture, and we've got cool restaurants, and we've got interesting things going on and interesting people who live here."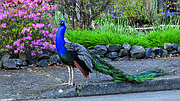 Recent efforts to define Monmouth's vision, Monmouth Engaged, revealed the importance of trails. This has led to increased efforts to improve access and safety for cyclists and pedestrians in the town.
Monmouth is home to Polk County's sole bike and bicycle repair shop, Veal's Bikes Plus. The town also plays host to many cycling events, from Cycle Oregon to Bike MS.
With the rise in bicyclists, the bike and pedestrian committee applied for and received a grant to install two bike-repair stations in the city.
Monmouth residents know to bring out-of-town guests to visit downtown Monmouth.
"Main Street Park and the splash fountain are a major draw," resident John Oberst said. "I'm a big fan of Yeasty Beasty. It's a place the whole family can eat."
The Main Street Park Amphitheater is home to the summer concert series, "Monmouth Music in the Park," and features a variety of artists.
The main event for this summer will be the Aug. 20 Pink Floyd tribute concert, on the eve of the Great American Eclipse.
For Haugen, the town's Fourth of July festivities are not to be missed.
"This is like homecoming," she said. "You have to be home for the Fourth of July. It's just special. I love sitting on the banks of the river and watching the fireworks right there. It's cool. Even if you do have to fight the crowds, I'm still willing to do it."
Monmouth was once known as the last dry town in Oregon, but now is part of a craft beer and local wine movement, including tap houses and wineries. Airlie Vineyards and Emerson Vineyards are both in the Monmouth ZIP code.
The town is home to Western Oregon University, the oldest public university in Oregon.
At the beginning of December, WOU and Monmouth partner to light the giant sequoia on campus and celebrate the coming of the Christmas season with crafts, cookie-tasting contests, and caroling.
This year marks the 50th anniversary of the tree lighting event, so expect more activities this Dec. 1.
A little-known fact about Monmouth is the community of peafowl found on Olive Way East, Sacre Lane and neighboring streets.
"We have so many cool places, restaurants and things that we're pretty proud to show people our wonderful little town," Haugen said. "It's got a lot to offer."