MaMere's celebrates Northwest, WOU connection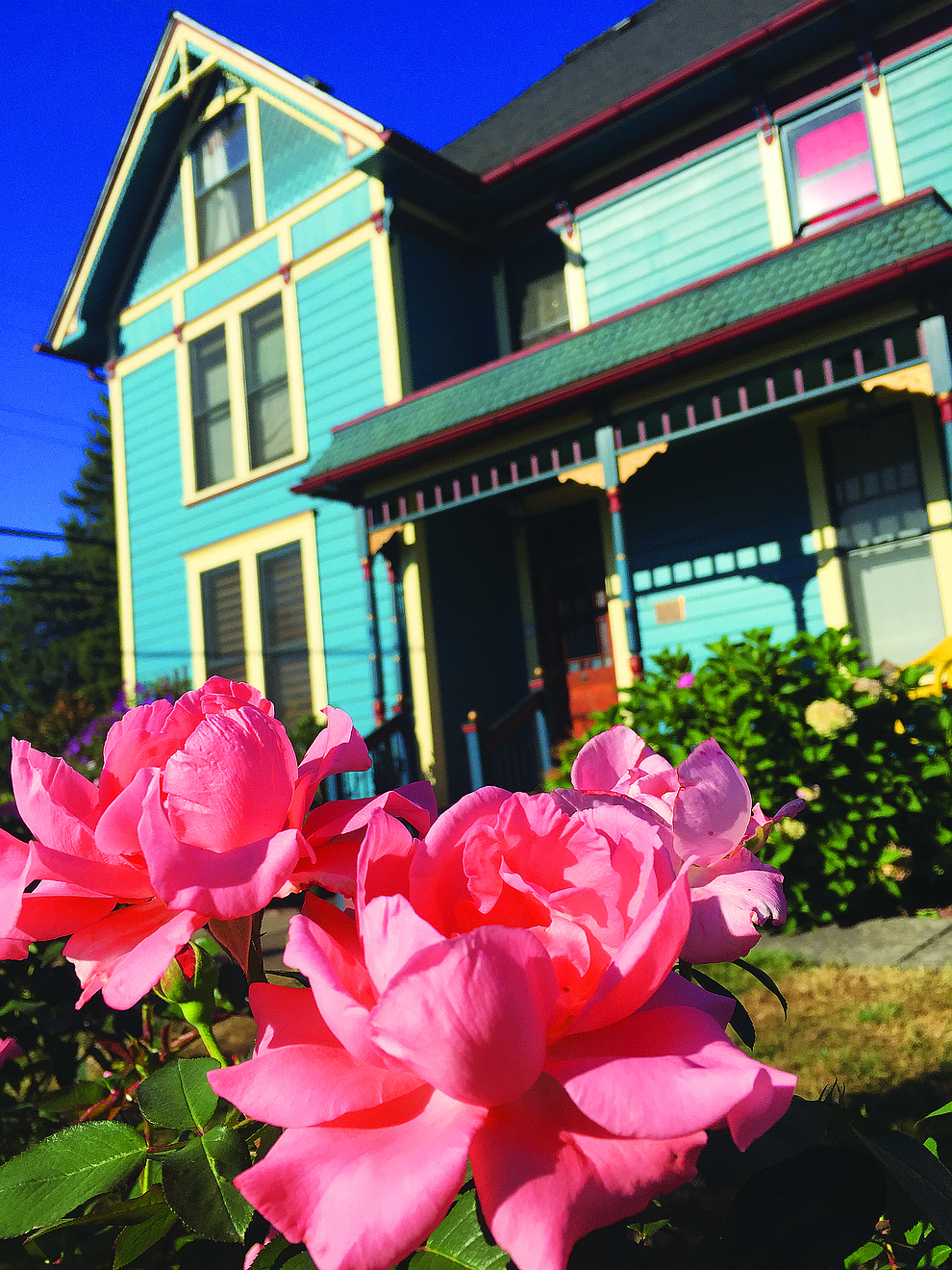 MaMere's Guest House has gone through a subtle shift since Emily McNulty and her family have taken over the bed and breakfast last year.
"We're minimizing things a bit," McNulty said. "There was a lot in here, so we've streamlined that."
The décor retains some of the New Orleans charm it had been known for under its previous owner, but has more of a Pacific Northwest feeling to it.
"Our theme will continue to be eclectic and colorful and vibrant, but we want to continue to promote what a great place we live, so doing that through opportunities to connect with Western Oregon University, with local vineyards, and talking it (the area) up," McNulty said.
McNulty and her family have redecorated some rooms to reflect the connection with WOU, renaming the top-floor accommodations, "The Wolf Den."
Showers have been added where just baths existed before.
One room has been dubbed the Rose Room, celebrating the extensive rose collection on the corner property.
"We have over 40 varieties of roses on the property, which is pretty impressive for not a huge lot," McNulty said. "We're known for our roses. During the summer, it's beautiful out front."
The house itself was built in 1890 by John Howell, a carpenter, who built it as a way to advertise his craft, according to records from the Western Oregon University Archives.
In 1891, the building was used as housing for the university, then called Oregon State Normal School. In 1924, the house was incorporated by the college as an official dorm room with elected officers, known as Howell Hall. According to the archives, Howell Hall was one of the better places to live in Monmouth. Rooms rented for the top amount of $6 per month and had a waiting list to live there.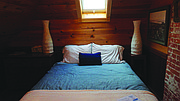 The house was condemned by the city of Monmouth after it fell into disrepair in 1984. Clint and Sandra Boylan bought the house in 1986 and restored it, adding it to the National Register of Historic Places in 1987.
McNulty said the history of the house might make some think it will be stuffy, but she said guests are finding it's quite the opposite.
"We want this to be your home away from home," she said. "You have an opportunity to relax in our sitting spaces. Whether you're here for business or pleasure, we want this to be a space where you can do what you need to do."
Guests at MaMere's range from families dropping off students at WOU — or reconnecting with their Western students — to candidates for interviews, to tourists of Polk County. McNulty said she expects to see an increase in tourists exploring the area as summer approaches.
But she was surprised at how many business people rent her rooms, and her role in promoting Monmouth, Independence and the surrounding county.
"What I'm finding is the candidates (in town for interviews) especially are asking us questions that they couldn't ask in an interview, really about the vibe of the community and the great things here," McNulty said. "It's such a great community. They're thinking about this great big life change that they're about to make for themselves and their family, and we can talk a little bit about what we think as a family here."
She and her family have become ambassadors of Polk County, McNulty said, highlighting all the things they love about the area.
Guests are surprised that a bed and breakfast is run by a young family.
"People are typically expecting an older, retired couple that are doing this on the side," McNulty said. "This isn't a business where younger people are the innkeepers. That's setting us apart, and people like that."
Emily's brother Eli lives on the grounds, and works as groundskeeper, turning lights on or off, making sure doors are locked, and taking turns with Emily in the kitchen to create entrees for guests.
Breakfasts can be as simple as quiche or a breakfast bagel sandwich — from Ovenbird Bakery in Independence or New York Bagel in Monmouth — or a full make-your-own crepe bar.
Business guests prefer something quicker, McNulty said, and so the B&B started offering make-your-own yogurt parfait bars, which has been popular.
In the afternoon, McNulty said snacks, tea and water are set out for guests to help themselves. With no one living in the house, it gives guests more privacy.
"We do like to talk if people want to talk, but we don't want to force that on them," she said.
McNulty, who had dreams of becoming an innkeeper since she was a youth, said she loves her new job.
"I get to meet such interesting people," McNulty said. "We had people from all over the world here, parents, grandparents."