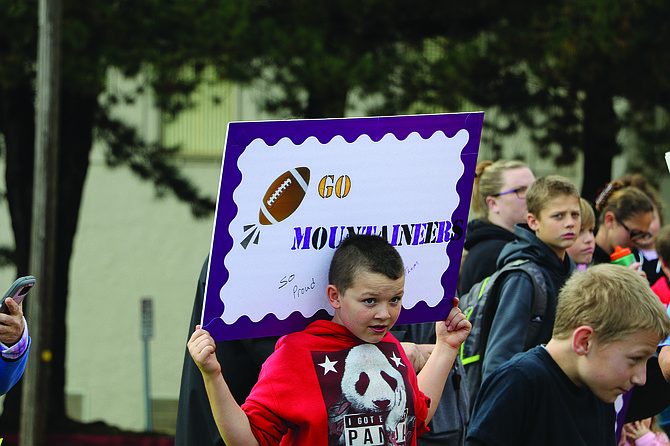 Oregon Department of Revenue warns against scam calls
SALEM — The Oregon Department of Revenue has seen a spike in concerned taxpayers reporting fishy phone calls. The callers fraudulently identify themselves as IRS or Department of Revenue employees and threaten the taxpayer with arrest if they don't provide personal identifying information, such as Social Security or credit card numbers, according to a press release from the Oregon Department of Revenue.
State officials say a scam like this surfaces every year. The tell-tale sign is the caller threatening arrest or other consequences, which is an attempt to goad a taxpayer into a bad decision, the press release states. Revenue employees may ask a taxpayer to verify some personal information, but they won't make threats or demand personal or financial information.
If a caller says they're with the Department of Revenue, but something about the call doesn't seem right, taxpayers can call the department directly at 800-356-4222 to check the validity of the call. Unfortunately, the phone number you see may tell you nothing about the call's legitimacy. Fraudsters often make their calls appear to come from a Washington, D.C., area code or an Oregon area code because they think it will help their deception, the press release states.
For more: The Oregon Department of Justice consumer hotline, 877-877-9392, or online at www.doj.state.or.us/consumer-protection; IRS at 800-366-4484.
Central High School will conduct emergency lockdown drill
INDEPENDENCE — Central High School will conduct an emergency lockdown drill on Thursday between 9 and 11 a.m. This will require all students and staff to find a secure place until they have been notified by school administration and local law enforcement. You may see police activity around the school that day; please do not be alarmed.
Horse diagnosed with a form of equine herpes virus
CORVALLIS — The Oregon State University College of Veterinary Medicine diagnosed a horse with a form of equine herpes virus, a naturally occurring virus that can cause serious illness in horses.
The horse, from Coos Bay, is being treated for the neurotropic form of the virus, which is a mutated type of the EHV-1 with a higher likelihood of causing neurologic disease.
The horse was affected with weakness and staggering on Nov. 4 and is now isolated at the Lois Bates Acheson Veterinary Teaching Hospital in Corvallis.
EHV-1 can cause abortion in pregnant mares, which should be kept away from horses showing signs of the disease and also kept away from horses that have been in contact with exposed animals.
Clinical signs consistent with infection often start with weakness in the hind limbs and can also include uncoordinated, stumbling movements, an unusual gait, weak tail tone, difficulty urinating and dribbling of urine, inability of geldings and stallions to retract their penises, nasal discharge and fever.
Horses with any of the signs should be isolated from other animals and owners should contact their veterinarians immediately.
In rare cases, EHV-1 can cause blindness and central nervous system damage in alpacas and llamas.
Share the Warmth campaign runs through Dec. 15
POLK COUNTY — Real estate brokers are gearing up for Windermere Real Estate's Share the Warmth campaign, which runs through Dec. 15.
Windermere brokers are collecting new or gently used coats and blankets of all sizes to benefit the community. All donations dropped off at the Windermere in Dallas, located at 484 NE Bovard Ave., Dallas, will go to Jinett's Closet.
Donations dropped off in Monmouth at 297 N. Pacific Highway, Les Schwab, 1710 Monmouth St., Monmouth Fitness, 165 Main St. E., or Independence Library, 175 Monmouth St., will go to Helping Hands Christian Church.