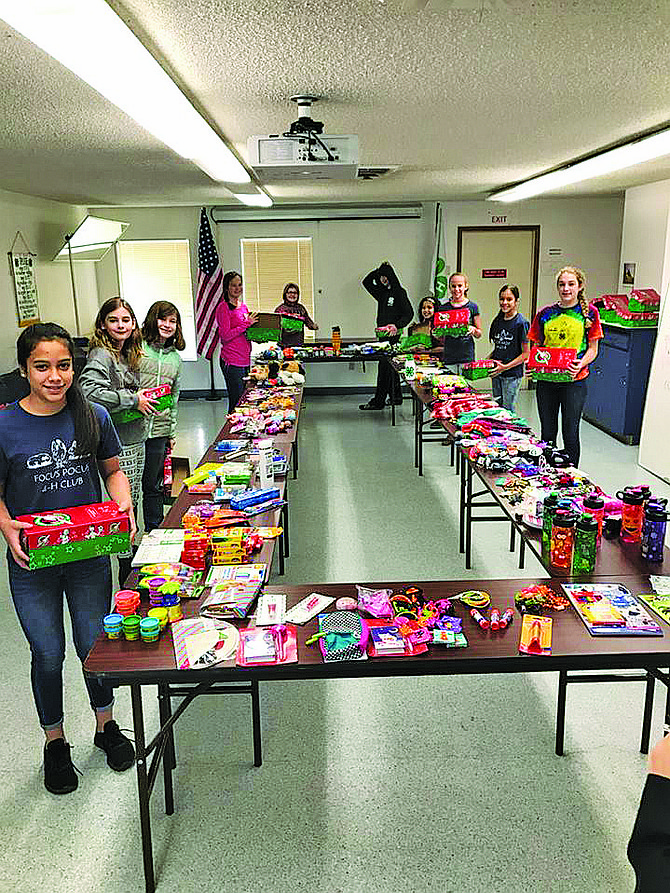 Winter clothing drive begins
The Darr family will collect warm clothing (coats, sweaters, hats, gloves, socks, scarves, etc.) beginning Sunday through Jan. 8.
A drop box will be located at Star Lite Lanes, 394 Main St., Dallas.
All collected items will be distributed in Polk County.
For more information: 503-787-3888.
Christmas light sponsorships
Dallas Downtown Association is offering "Lighting Up Downtown" sponsorship opportunities.
Money will be used to purchase and install additional Christmas lights in downtown Dallas.
Sponsorship levels are available at $25, $50 and $100. Custom sponsorship amounts are available as well.
For more information: Evan Taylor, 503-917-1606.
WOU to host concert Monday
Orquestra Brasil and Western Hemisphere Orchestra will team up for a retrospective concert Monday at 7:30 p.m. at Smith Music Hall at Western Oregon University.
The concert will celebrate 12 years of Orquestra Brasil at WOU.
After the concert, Tom Bergeron will continue to direct the Western Hemisphere Orchestra.
WOU graduate and Adjunct Professor of American Vernacular Studies, Cassio Vianna, will direct Orquestra Brasil.
Cost is $5 for general admission and $3 for students and seniors. WOU students are free with school ID.
See's Candy sale begins Nov. 29
The See's Candy sale at Salem Health West Valley Hospital, 525 SE Washington St., Dallas, begins Nov. 29 and runs through Dec. 15.
An assortment of candies will be available Mondays through Fridays from 9 a.m. to 3 p.m. Proceeds will benefit WVH Volunteer Services' scholarship program, which offers scholarships to Polk County high school seniors who wish to pursue an education in a medical field.

Registration for STEM class open
Registration for Gifts from the Kitchen — a part of the 4-H Short Term Educational Programming classes — is now open.
The class will be held Dec. 2 from 9 a.m. to 12:30 p.m. at the Extension Office, 289 E. Ellendale Ave., suite 301, Dallas and is open to students in fourth through 12th grade.
The cost is $10 for 4-H members and $12 for nonmembers. Class size is limited, and registration ends on Monday.
For more information or to register: 503-623-8395.
More like this story