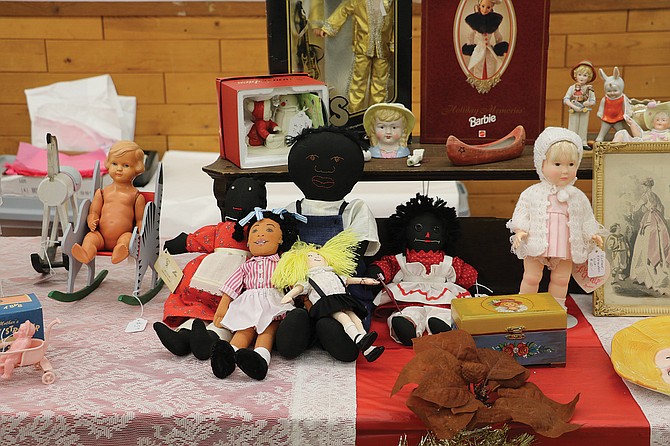 Grace Dallas to host science night
Grace in Dallas Church will host the Amazing Chemistry Show and Family Experience traveling science center Sunday from 4 to 7 p.m. at the Dallas High School gym.
There is no cost to attend.
Science experiments will be conducted from 4 to 5:30 p.m. with a hot dog dinner following from 5:30 to 6 p.m. The chemistry show will take place from 6 to 7 p.m.
To register or for more information: www.graceindallas.org.
Weather spotter training Thursday
The National Weather Service and the Polk County Sheriff's Office of Emergency Management will hold a weather spotter training class Thursday from 7 to 8:30 p.m. at Dallas Fire Station, 915 SE Shelton St., Dallas.
Anyone who is interested in becoming a volunteer weather spotter or wants a refresher is welcome to attend.
There is no cost.
Bring a pen or pencil and notepad to take notes.
Eola Hills to host cancer fundraiser
Eola Hills, 501 S. Pacific Highway, Rickreall, will host a movie night Saturday evening. Doors open at 5 p.m. with the movie, "Pretty in Pink," starting at 6 p.m. Dressing in pink is encouraged.
Those in attendance will receive a free tasting of Eola Hills' pink wines. Snacks will be available for purchase, and a pink themed photo booth will be available.
There is a suggested donation of $5 at the door and 20 percent of all pink wine sales will go to the American Cancer Society.
For more information: 503-623-2405.
Harris speaks on Winchester Model
The Polk County Historical Society will host Robert G. Harris Saturday at 1:30 p.m. at the Polk County Museum.
Harris will speak about the Winchester Model, an 18 repeating rifle that became known as "The Gun that Won the West."
Harris has been a firearms fancier since he was a boy.
There is no cost to attend. Light refreshments will be served.
Bluegrass Jam resumes at FEFC
After taking the summer months off, the Bluegrass Jam at Faith Evangelical Free Church, 2290 E. Ellendale Ave., Dallas, returns Friday from 7 to 10 p.m. Bring your bluegrass instruments and join the jam session. There is no cost to attend.
The Bluegrass Jam is held the third Friday of each month.
For more information: Steve, 503-399-6114.
Armstrong to speak on Middle East
Rev. Bob Armstrong will speak and minister at Grace Baptist Church, 1855 E. Ellendale Ave., Dallas, Sunday at 11 a.m.
Armstrong will speak on the Middle East. Armstrong leads Love-Link Ministries, which rescues women and families directly from ISIS in Syria and Mosul, Iraq.