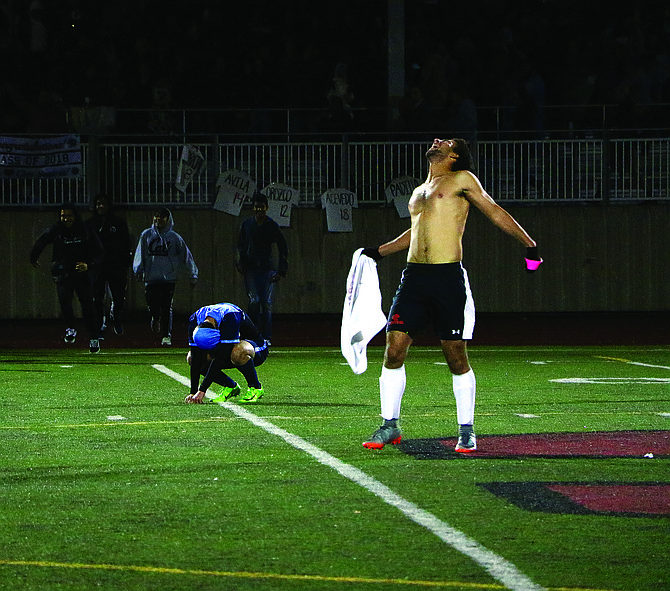 INDEPENDENCE – One kick – and a little good fortune – was all Central's boys soccer team needed.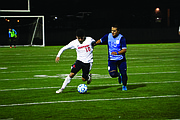 Facing Corvallis on Thursday in a clash of undefeated teams, Sebastian Diaz scored on a free kick with 11 minutes left in the second half to give the Panthers a thrilling 1-0 victory over the Spartans.
"I'm just happy for the team. We won," Diaz said. "It was a team effort."
Both teams entered the match with identical records (11-0-1 overall, 5-0 Mid-Willamette Conference).
The teams were scoreless in the first half – but not for a lack of opportunities. Both squads had multiple shots on goal.
It wasn't until Diaz' goal that one found the back of the net – after ricocheting off a Spartan defender.
"There was some luck," senior Evan Hoover said. "Well, a lot of luck, but I think it's deserved."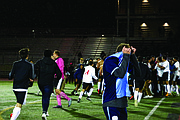 The Spartans didn't relent, taking several shots over the final 10 minutes, including one that hit the top cross bar.
Central held on to clinch at least a share of its first Mid-Willamette Conference title.
Moments after the final whistle blew, the celebration was officially on.
"The first thing Aaron (Padilla) said to me in eighth grade was let's go get a league title," Hoover said of his teammate. "… We wanted to leave a legacy. This is it."
Central (12-0-1 overall, 6-0 MWC) closes out its regular season at Woodburn Tuesday at 6 p.m. A win or tie will give the Panthers the outright league title, coach Joe Orozco said.
The first round of the state playoffs begins Nov. 1.
For more, see next week's issue of the Itemizer-Observer.