INDEPENDENCE — The city of Independence just bought water — and a lot of it.
In attempting to prepare for long-term growth, the potential of more frequent longterm droughts, and periods of low flow, city staff asked the city council to approve the purchase of a water right in a staff report presented to the council at its Aug. 29 meeting.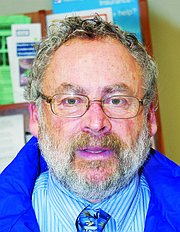 The city staff sought "to secure a source of supply that would be expected to be available even during long-term drought conditions and that could be obtained at a cost that was determined to be reasonable," as stated in the staff report, prepared by City Manager David Clyne and Adam Sussman, an employee of GSI Water Solutions.
In collaborating with GSI Water Solutions Inc. to find a solution which would fulfill the outlined expectations, a deal was proposed with International Paper Company, who owns an upstream water right in the Willamette.
The acquisition was unanimously approved by the city council.
"This feels really good," said Mayor John McArdle, just before the vote.
"This is why we're here," replied Councilor Ken Day.
McArdle agreed, "This is the long-view."
As a result of the purchase, which cost $796,367, an increase in the monthly water rate can be expected for Independence residents, but it won't be a drastic change said Clyne.
"There'll be an impact but it won't be very large," Clyne said.
Clyne said that the city is currently going through a rate analysis to determine how much the rate will need to change to pay for the acquisition, but will be able to announce the exact amount soon.