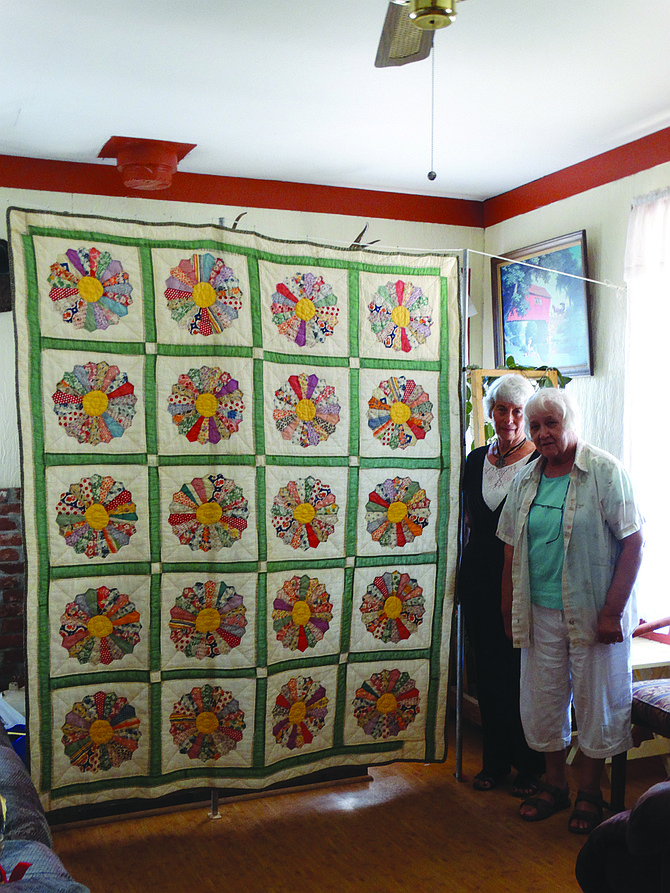 DALLAS — How long does it take to finish a quilt? For the Cheesman family descendants, the answer is four generations.
"Jumping Mouse" Mary Elizabeth Cheesman, a Cherokee Indian, started a quilt in the mid-1800s.
"Fabrics used were from cotton flour sacks," said Mary's great-granddaughter, Patti Utter. "I was told this is one of three quilts she was working on."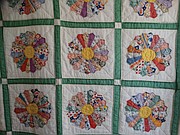 Before she could finish it, Mary Elizabeth lost her sight and passed her projects on to her daughter, Utter's grandmother, Rachael.
"Rachael was not a seamstress, but did add a few pieces from her daughter's clothing," Utter said.
Rachael passed it to her daughter, Marie, Patti's mother, who was not a quilter.
Regardless, Marie added a few pieces and passed it to Patti — who also is not a quilter.
"I do stained glass," Utter said.
The quilt — and its story — has been stored away since 1983, until Utter asked a friend if she'd be interested in finishing it.
"We have a class together at the pool," Utter said. "We all became friends at the class, and I found out that she's a quilter."
At a potluck, Utter showed Blanche McCaw the quilt and asked if she would finish it.
McCaw agreed, thinking it would make a nice wedding gift for her grandson. She didn't realize how old the quilt was or its family history.
Once she heard the story, McCaw offered to give it back to Utter once it was completed, but Utter declined.
"I'm glad to see it finished," she said. "And it will be used now. I think it's great."
To complete the work, McCaw picked up special fabric from a quilt store in Paisley. She put a backing on it, made a binding, and hand-stitched the quilt.
"You put a lot of work in on it," Utter said. "I'd be afraid to use it. I would have to store it away. This way, hopefully it will be used."
McCaw said her grandson and his new bride will get copies of the history of the quilt as part of the present.