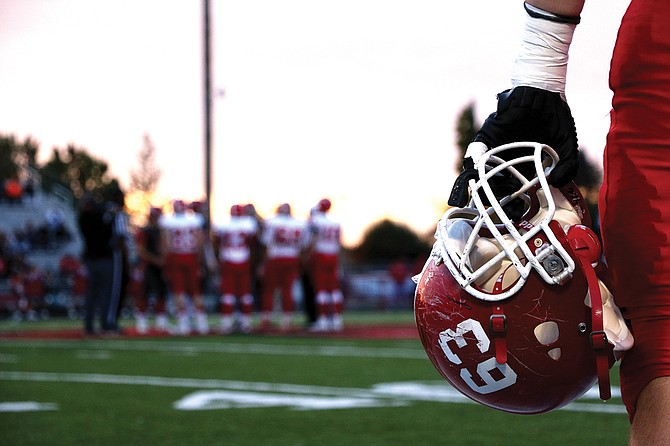 INDEPENDENCE — Prior to kickoff, Central lineman Caleb Sedlacek is pacing.
It's not nerves.
The senior trusts the hours of work spent preparing for the game.
It's something else.
"My energy is out of the roof," Sedlacek said. "Something about playing under the Friday night lights with your family (the team) that just gets me hyped. I want the other teams to know I am ready to play and that I may get beat here and there, but I will be right back up for the next play and ready to go at it."
Sedlacek, a starting lineman for the Panthers, has had a big impact on the field. But his true value to the Panthers goes beyond any single play he can make.
—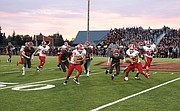 Sedlacek's playing philosophy is simple — dominate whoever is in front of him.
"Caleb is a very mobile and explosive player and has the ability to change the opponent's point of attack," coach Shane Hedrick said. "On offense, he brings a great deal of strength to the running game and gives great protection to the passer."
Sedlacek is driven by an overwhelming desire to do anything and everything he can to help his team win each play.
"I think about how I can push myself to help my team get that W and that I have to do my best to be a leader."
On a personal level, that means improving every part of his game, from his speed to his strength.
That has resulted in 26 tackles and three sacks so far this fall.
But Sedlacek knows being a leader requires more than making a tackle or opening a hole for a teammate.
One look onto the field, and you'll likely see Sedlacek getting teammates fired up.
Those rare moments he's on the sidelines, he's shouting support, urging those around him to cheer and support.
"Caleb is our most vocal player and takes a big part in getting players ready to play," Hedrick said.
The senior makes it a point to be an emotional spark for the Panthers each time they step onto the field.
"As a player and a leader, I get emotional and sometimes I'm not the best leader, but I try and work on it and improve."
Sedlacek will try and help Central bounce back after a 24-7 loss to South Albany on Friday. The Panthers saw a touchdown called back due to a holding penalty, a run inside the 5-yard line called back due to holding, and four turnovers, including an interception in the Rebels' end zone, that kept Central from mounting a comeback.
"I saw a South Albany team that was ready to play and a Central that was not," Sedlacek said. "No excuses. We need to get back to work as a team and keep pushing each other as a team and as a family."'
Hunter Chase finished with six carries for 71 yards and a touchdown.
Central (2-2 overall) plays at Dallas Friday at 7 p.m.
Notes: Central MVP: Juan Ruiz. Offensive Player of the Game: Caleb Sedlacek. Defensive Player of the Game: Marcos Cedillo. Special Teams: Tucker Stepp.