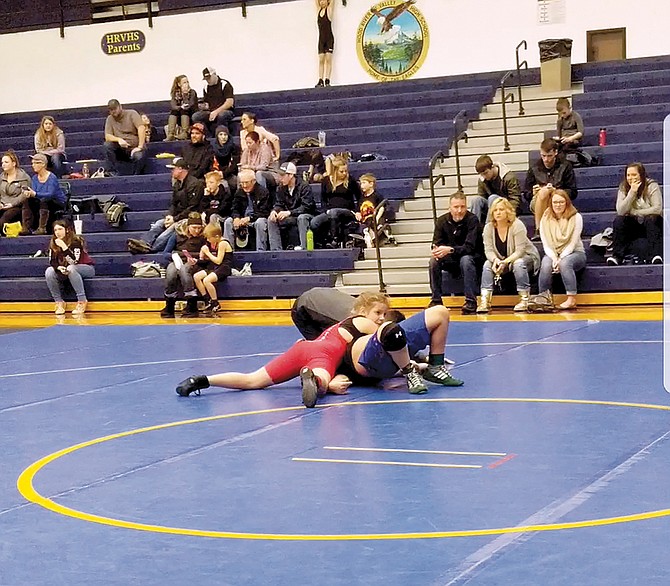 Community-wide Bible study
Polk County women may attend one of the six communitywide Bible study classes of "The Longing In Me," featuring Sheila Walsh, beginning the week of Jan. 22. 
Walsh is a former TV anchor for the 700 Club, international speaker and author.
The six-week video study focuses on the life of King David and taps into the longings only God can fill. 
Grace Community Church in Dallas is a new host church this quarter.
Women of all faiths are invited to attend and may register now at: www.midvalleywomenofchrist.org. 
Optional workbooks are available for purchase at the studies. This is the 21st Bible Study coordinated by Mid-Valley Women of Christ. All local classes have child care available.
Polk County Classes Include:
Dallas: Dallas Evangelical Church, Tuesdays 6 to 7:30 p.m.; Dallas Foursquare, Thursdays 6 to 8 p.m.; Grace Community Church, Thursdays 9 to 11:30 a.m.; Valley Life Center, Wednesdays 6:30 to 8 p.m. All Dallas classes have child care available.
Monmouth: Praise Assembly, two classes, Mondays 6:30 to 8 p.m. and Wednesdays 9:30 to 11:30 a.m.
PCLA annual meeting set
The Polk County Livestock Association will hold its annual meeting Jan. 27 at 6 p.m. at the Polk County Fairgrounds arts and crafts building.
A guest speaker will be present, and elections for officers and board members will be held.
A dinner will be catered for $20.
RSVPs are due by Saturday to Pat Letsch, 503-507-9017.
Vanport exhibit to run Jan. 16-23
A pop-up exhibit at Independence Civic Center, 555 S. Main St., Independence, begins Tuesday and runs through Jan. 23.
The exhibit will focus on Vanport, Oregon's second largest city and the nation's largest public housing project from 1942-48.
The city was erased from the map when the Columbia River flooded in May of 1948.
The exhibit will feature archival photographs, historical records and personal testimonies from former residents.
The Civic Center is open Mondays through Fridays (excluding holidays) from 8 a.m. to 5 p.m.
Healthy living for your brain
The Alzheimer's Association will offer a class on making healthy lifestyle choices that may help keep your brain and body healthy as you age.
The class will be held Tuesday from 1 to 2 p.m. at Salem Health West Valley Hospital, 525 SE Washington St., Dallas.
There is no cost to attend.
A free class on Alzheimer's and dementia will be offered on Jan. 18 from noon to 1 p.m. at Independence Public Library, 175 Monmouth St., Independence.
To register for either class: 800-272-3900.
Second Saturday Art Class returns
The Second Saturday Art Class returns to the Ash Creek Arts Center, 311 S. Monmouth St., Independence, Saturday from 2 to 4 p.m.
The class will focus on birch tree landscape painting with Paula Booth.
There is no cost to attend. No registration required.
Students will learn different ways artists create the illusion of space and warm/cool colors, and explore techniques using watercolor, tempera paint and oil pastels.
For more information: www.ashcreekarts.org.
WOU to host concert on Friday
Western Oregon University will host Celtic Journeys: Sounds and Soundtracks Friday at 7:30 p.m. at the Rice Auditorium.
Eric Rigler and Dirk Freymuth will headline a group of musicians performing traditional Celtic songs and soundtracks from film and television, including Braveheart, Titanic and Outlander.
Tickets cost $25 for adults and $11 for students.
For more information: www.wou.edu/smith.
More like this story