Memorial service for William "Patrick" O'Malley is at 7 p.m. on July 1 at Bridgeport Chapel in Dallas. Dallas Mortuary Tribute Center handled arrangements. To leave an online tribute: www.dallastribute.com.
Mary Louise Alison, 54, of Rickreall, died on June 8. She was born to Robert and Marie Smith in Forest Grove. She graduated from Central High School in 1980. Mary went on to work for the federal highway department. She ...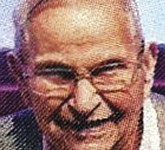 Paul David Reimer, 89, of Dallas, died on Friday. Paul was born to David and Sarah Reimer and raised in the Salt Creek area around Dallas. He married Mary Penner in January 1949. They lived on the family farm raising ...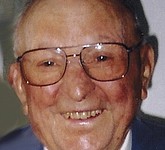 Douglas Freeman, 93, of Salem, died June 15. Douglas was born in Yoncalla to Paul Gerald and Maud Jane Freeman. Douglas was given the moniker "Jiggs" at birth by his father after the main character in the beloved comic strip, ...
Ovid (Doc) Long, 91, of Independence, died on May 6. Ovid was born in Fort Scott, Kan., to Ethel and Charles Long, of Blue Mound, Kan. The Long family moved to Independence in 1934. Ovid graduated from Independence High School ...
Donald Earl Bernard, 80, of Falls City, died on June 10. He was born to Clair Bernard and Luella Gresset in Portland. He joined the Army and served in the Korean War. He was married to Terry Bernard for 43 ...
Bernard "Roy" Friesen, 78, died June 14. A graveside service will be held at 11 a.m.; Tuesday, June 21, 2016 at the Dallas Cemetery, Dallas, Oregon. A gathering will follow at the Dallas City Park at noon. Dallas Mortuary Tribute ...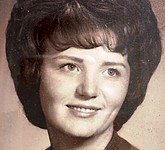 Darlene K. Randles, 69, of Washington, Ill., formerly of Dallas, died on June 7 at her home. She was born in Delta, Colo., to William Everett and Irma Louise Pribble Crawley. She married Bradley A. Randles in Dallas on Nov. ...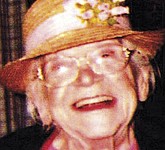 Laura M. Sternard, 100, of Monmouth, died June 5 at the Independence Health and Rehab, in Independence. She moved to Monmouth from rural Sturgeon Bay, Wis. in 1994. She married Oswald (Mike) Sternard on Oct. 21, 1939. Together they had ...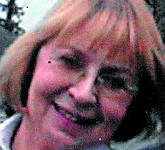 Bonita Lee Cook Ryals, 76, formerly of Willamina, died on April 26 in Richland, Wash. Bonnie, as she was known to friends and family, was born to Earl M. and Esther (Morris) Cook in Polk County. Bonnie attended Fern School ...
Charles Morris Claus, 78, of Whiteville, N.C., formerly of Dallas, died on May 25. He was born in Dallas to Irvin and Katherine Claus. He graduated from Dallas High School in 1955. He married Joyce Kay Wenger, of Dallas, in ...
Verna Mae Standley Bartok, 92, died June 3 in Lexington, Ky., at the end of a long decline. She was born in Pierceville Township, Finney County, Kan., to James Cleo Standley and Beulah Mae Kisner Standley. She was raised on ...
Marlene Mae Chenoweth, 85, of Dallas, died on May 30. Marlene was born in Inglewood, Calif., to Mae and Ray Freed. In 1949, Marlene married Mathias Earl Chenoweth in Inglewood. She worked at Lockheed Missile Company, where she retired after ...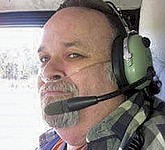 David Westly Gardner, 64, of Angier, N.C., died on May 8. He was the son of Katherine Andrus, of Dallas. He was born in Santa Rosa, Calif. David joined the Marines after high school. He spent four years as an ...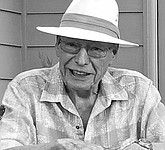 Robert Harold Thornburg, age 83, of Dallas Oregon, died peacefully on June 6, 2016 in Salem, Oregon surrounded by his family. Born on January 22, 1933 in Ipswich, South Dakota, he was the son of the late Harold and Ruby ...