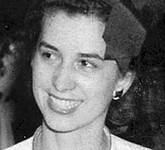 Lillian was born to John and Louise Chrapla, who had immigrated from Poland and began American life in Neodesha, Kansas, in 1911. Lillian was the youngest of five children. She was born in Collinsville, Okla. The family eventually moved and ...
Cora Roylene Elder, 54, a resident of Dallas, died Thursday, Dec. 29, 2016, in the Salem Hospital. She was born on April 13, 1962, in McCloud, Calif., the daughter of Clyde F. and Myrtle Wion Thomas. She was raised in ...
David H. Schultz, of Corvallis, passed away on Jan. 4, 2017, at Samaritan Regional Medical Center in Corvallis. Dave was born in Marion, S.D., to Susan Fast and Reverend D. P. Schultz. He was sixth of seven children. The family ...
Sherry Lynn Creswell, 63, of Dallas, died Dec. 23, 2016, in the Salem Hospital. She is survived by her mother, Carol Creswell; brother, Dean Creswell; sister, June Patterson; and extended family. A memorial service was held on Dec. 31, 2016, ...
Dorothy Joyce Baker of Dallas, died Jan. 1, 2017, at the age of 84. She was born In Polk County, Nebraska, on Oct. 1, 1932, to Fred and Margaret (Mitchell) Byrom. Dorothy moved to Dallas as a young child where ...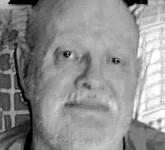 Harold Wayne Wagoner was born on Feb. 22, 1939, in Dexter, N.M., to parents Alfred and Nora Wagoner, now both deceased. Harold is survived by his wife of 50 years, Josie Wagoner, of Keizer; sons, Wayne Wagoner (Jennifer), of Billings, ...
Horace "Bill" Steele, 88, died Dec. 29, 2016, in Dallas. Service will be on Jan. 6 at Dallas Alliance Church.
Billy M. Sanders, 79, died Dec. 25. Billy was born in Nampa, Idaho, to William and Margarette Sanders. Billy is preceded in death by his brother Lynn Sanders. Billy is survived by daughters, Dena Sanders and Kerry Sanders-Leos; sisters, Darlene ...
Services are pending at this time. Dallas Mortuary Tribute Center is caring for the family.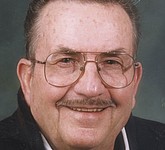 Harry A. Moore, a resident of Dallas, died on Wednesday, Dec. 21. He was born on March 2, 1928, in San Pedro, Calif., the son of Harry and Venley Moore. He was the middle child of five children. Harry joined ...
K. Mary Olsen, 88, of Monmouth, died on Dec. 14 at her home. She was born in Clatskanie.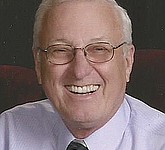 First and foremost, Jim is a beloved child of God, who took to heart and put into action Jesus's mandate to care for the disenfranchised. Parallel to Jim's dedication to the Lord's calling was his devotion to and unconditional love ...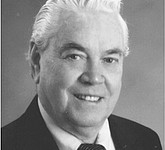 Tom Davis Sr., 95, passed away peacefully in his Salem home. Tom was born in Cleveland, Ohio, the only son of Gomer and Mary Jane Davis, joining four older sisters, Edith, Thelma, Lucille and Florence. He graduated from John Adams ...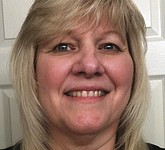 Barbara Lynne Mulkey, 58, from Albany, went to be with our Lord on Dec. 15, 2016, as a result of an auto accident on Springhill Road, in Albany. Barbara was born in Corvallis to Paul and Jeraldine (Jeree) Mulkey on ...
Richelle Combs passed away peacefully at home on Oct. 10, 2016, in Albany, at the age of 59 with loved ones at her side. She is survived by her daughter, Makenna Combs; her mother, Joan Carpenter; her sister, Joni Funk ...