NellEtta Parker, 86, died on Feb. 17. Visitation will be 10 a.m. to 5 p.m. on Thursday at Dallas Mortuary Tribute Center. Funeral Service will be 11 a.m. on Friday at Valley Life Center, Dallas. Dallas Mortuary Tribute Center handled ...
James "Jim" Floyd Taylor, 77, died on Jan. 24 in Merced, Calif. Services are pending arrangements.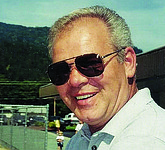 Dick Wyscaver, of Dallas, died Tuesday evening on Feb. 14, surrounded by loved ones. He was born in Superior, Neb. Dick was preceded in death by his mother, Donna, and his youngest brother, Donnie, as well as his two beloved ...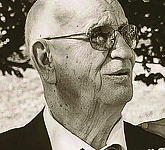 Walter "Papa" George Albert Roquet, of Dallas, was born the first son of Vernie and Lena Roquet, March 28, 1926, near Arlington, Iowa. He went home to be with the Lord and Savior on Feb. 17, 2017, at the age ...
Frank Jesus "Medina" Lara, 88, of Dallas, formerly of Grand Ronde, died on Feb. 16, 2017. Frank Jesus Lara adopted name of Frank Medina Lara when he entered the Navy. He was born on Dec. 7, 1928. He is survived ...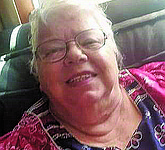 Nancy Alice Whisler Proctor passed away on Jan. 31, 2017. She was born on Feb. 17, 1941, in Eagle Creek. She lived many years in Dallas, and Seattle and Sequim, Wash. She loved the beach, reading, family history, her grandchildren ...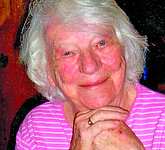 Eugenia Gorchels was born Aug. 17, 1921, to Leah and Eugene Hayes, their only child. Bright in school, she skipped two grades and graduated from high school at the age of 17. At 17, she met her future husband Clarence ...
Mildred was born on a farm in Alsen, N.D., the oldest of three. She was fondest of the nights watching the fairies driving their cars to and from the barn. Her father Bill had told her that they were fairies, ...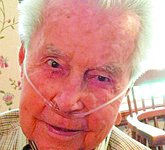 Warren Buell Vesper, passed away peacefully in his West Salem home on Friday, Feb. 3, 2017. He was born on May 1, 1919, in El Paso, Texas, the second son of Charles and Grace Vesper. Warren married Virginia Schooley on ...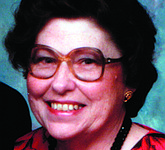 Viola Laura Dunn, 91, a resident of Monmouth, died in her sleep Feb. 6, 2017, at her home with her cat, Butterscotch by her side. She was born on March 31, 1926, in Stamford, Neb., the daughter of Everett and ...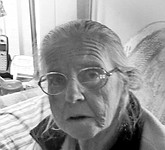 Shirley Irene Reynolds is preceded in death by Jerry Reynolds. Survived by sister, Nancy Neal; children, Debra Salzman, Lenny Reynolds and Cindy Lazarre; and grandchild Cierra Reynolds. Celebration of life on June 3 at Dallas City Park.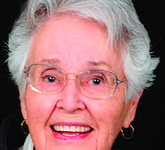 Virginia Christensen, of Ashland, died Saturday, Jan. 21. She was 88. She was born Virginia Thompson in Portland to Matthew Roy and Helen King Thompson. The family lived in Portland, then Ashland, Prairie City, Salem, Sweet Home, and finally Monmouth, ...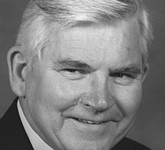 Charles R. Hazel, a long-time resident of Dallas, passed into the Lord's care on Feb. 5, 2017. Charlie was born May 19, 1929, in Indianapolis, Ind. He was the first of Samuel and Lucille Hazel's seven children. Charlie grew up ...
Jessie Louise Sullivan, 84, of Dallas, died Jan. 30 in Clackamas. She was born on Jan. 21, 1933. She is survived by her children, Vickielynn (John) Dodge, of Dallas, Joanna (Don) Jarvis, of Dallas, and Tommey (Sarah) Sullivan, of Falls ...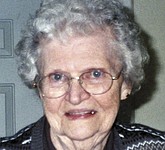 Florence L. Bowman, 93, a resident of Salem and formerly of Dallas, died Wednesday, Feb. 1, 2017, in the Salem Hospital. She was born on July 5, 1923, in Dallas the daughter of David B. and Sarah Fast Reimer. On ...