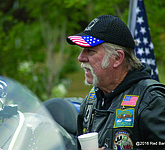 Fini passed away November 7th peacefully in his daughter's home, after battling lung cancer for 4 years. He was born in Clay Center, KS. He grew up in Wichita, KS. He served 8 years in the Air Force. He was ...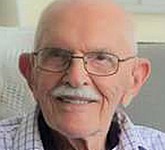 Loren Ediger passed from this Earth to Heaven on Nov. 25, 2017, aged 96 years. Loren Donald Ediger was born on Aug. 11, 1921, in Dayton. He was the oldest son of AW and Helen (Dick) Ediger. Growing up, he ...
Medardo Richard Sanchez, 81, of Monmouth, died Dec. 2. He was born on June 8, 1936 to Natividad and Manuela (Martinez) Sanchez in Hebbronville, Texas. Medardo married Judith Carlotta Petersen on Feb. 14, 1960, in Monmouth. Surviving Medardo are sons, ...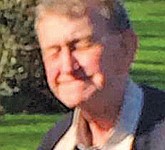 Jesse Lewis Haddon passed away on Nov. 19, 2017, at the age of 86. He was born June 11, 1931, to John and Lydia Haddon in Densmore, Kan. Jesse graduated eighth grade in Independence. He married Viola Elliott in 1953 ...
Dorothy S. Wall, 90, of Dallas, died Nov. 6 in the Dallas Retirement Village. A memorial service will begin at 11 a.m. on Nov. 30 in the Evangelical Bible Church. Private interment was in the Dallas Cemetery. The Dallas Mortuary ...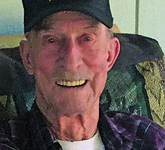 Robert "Bob" Eugene Taylor was born on Nov. 11, 1929, in San Pedro, Calif., and died peacefully in his home on Nov. 16, 2017, at the age of 88. In his last days, he was surrounded by family who he ...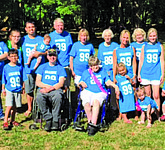 Marianna Elizabeth Peters Quiring died on Saturday November 18, 2017. Her husband preceded her in death on Mar 11, 1981. Her siblings also preceded her in death. She is survived by her children Julia D. Emblen (Dallas), Jay and Ruth ...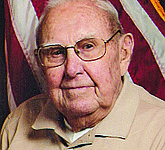 Arthur Mosher passed away on Nov. 21 in Portland. He was 95. Art was born in Hot Spring, S.D., in 1922. His family owned a dairy farm, and Art and his brothers and sister all helped out on the farm. ...
Kacey Suanne (Barker) Moore died on Nov. 13. She lived in the Dallas area all her life. Private arrangements were handled by Dallas Mortuary Tribute Center.
David Christopher McDonnell, 55, of Keizer, died on Oct. 21, in Reno, Nev. David was born on Oct. 21, 1962, in Porterville, Calf., to John and Bessie (Shaw) McDonnell. He graduated from Central High School in 1981, in Independence. He ...
Geraldine Lurse Read, 63, of Rickreall, died Nov. 22 at her home. She was born on April 29, 1954, in Dallas, the daughter of William and Sylvina Anderson. She is survived by husband James "Jim" Edward Rea; sons Loren Martin ...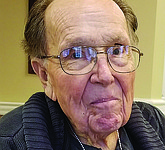 Gordon Comstock English was born in Van Nuys, Calif., on Feb. 7, 1922, to Albert English and Theo Darling English. He attended Laurel Grade School, Bancroft Junior High, and Fairfax High School, where he graduated with the Winter Class of ...
Dorothy Dell Starkey, 90, of Dallas, died on Nov. 6 in the Dallas Retirement Village. Dorothy is survived by husband Les; sons Jerry, Doug and Kim; daughters-in-law Jeannie, Kyrie, Julie and Carla; five grandchildren; and seven great-grandchildren. A grandchild died ...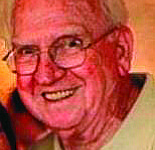 Charles "Chuck" Braziel passed away on Thursday, Nov. 16, 2017, at the age of 79, in Albany, with his family by his side. Chuck fought a strong battle against five different cancers during an eight-year period, succumbing to liver cancer. ...
Marianna Quiring, 100, of Dallas, died Saturday, Nov. 18, 2017, at her home. A graveside service will begin at 1 p.m. on Friday, Nov. 24, in the Dallas Cemetery. The Dallas Mortuary Tribute Center is caring for the family. www.dallastribute.com.