On Oct. 2, 2017, Gale Carruthers left this world to be with Betty, the love of his life, his wife of 54 years, who departed in 2011. Gale leaves three children, nine grandchildren, and 14 great-grandchildren. Gale was born April ...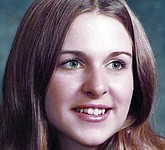 Tamera Laurie Jones, 59, a resident of Keizer, died Saturday, Oct. 7, 2017, at Salem Health Hospital after a 10-month battle with lung cancer. She was born Aug. 7, 1958, in Myrtle Point, the daughter of Brooks and Sandra Wagner ...
"They saw you getting tired, and a cure was not to be. So he put his arms around you and whispered, 'come with me.' With tearful eyes we watched you slowly fade away. Although we loved you dearly, we would ...
Katherine Overstreet, 84, of Salem, died Oct. 7, 2017. Katherine was born April 9, 1933, in Oklahoma City. Daughter of Norman H. and Katherine Wilson Gregory, she grew up on several Indian reservations, including Pine Ridge, S.D., as her parents ...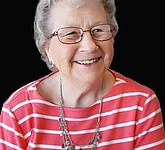 Wanda Jean Thiessen passed into the arms of her Lord and Savior Jesus Christ on Oct. 9, 2017. Wanda was born to William and Nettie Martens on Sept. 29, 1936, in Lustre, Mont. About two years later, the family moved ...
Jacinto Pachuca-Cardona, 69, of Independence, died Oct. 5, 2017. Farnstrom Mortuary is handling arrangements.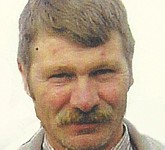 Brian grew up on Storybook Farm in Falls City and graduated from Falls City High School. He was living in Port Angeles, Wash., and working for TLC Construction building logging roads and maintaining the company's equipment. Brian is survived by ...
Jerris Marie Vaslev passed away on Sept. 23, 2017. She was born June 21, 1950, to Gerald and Virginia Parrish in McMinnville. Jerris graduated from Newberg High School in 1968. She worked as an insurance agent at Steineff Insurance until ...
Ruthanne Gillett, 62, a resident of Dallas, passed away with her husband by her side after a year-long battle with liver cancer Friday, Oct. 6, 2017. On Feb. 10, 1973, Ruthanne married the love of her life Marvin Ross. She ...
Jeremy Colley, 24, lifelong resident of Dallas, passed away Sept. 15, 2017, in Dallas. Jeremy was preceded in death by his grandfathers Clifford C. Colley, Frank Armstrong, and Lawrence Teal; and aunt Sheila Rae Colley. Jeremy is survived by his ...
Katherine Overstreet, 84, of Dallas, died Oct. 7, 2017. She is survived by her husband, Stephen H. Overstreet, whom she married on June 14, 1965, in Abeedeen, S.D.; son Stephen Harold Gregory Overstreet, of Sequim, Wash.; and daughter April Ann ...
A celebration of Eric's life will be held at a later date. Assisting the family is Virgil T. Golden Funeral Service.
Wanda Thiessen, 81, of Dallas, died Oct. 9. Services are pending. Dallas Mortuary Tribute Center is caring for the family.
No services scheduled at this time. Arrangements entrusted to Weddle Funeral Services.
Louise Fink Tilgner Aebi, 101, a resident of Dallas, died Tuesday, Oct. 3, 2017. She was born on Nov. 16, 1915, the daughter of Arthur Fink Sr. and Louise Zorn while vacationing in Pasadena, Calif. Their home was here in ...