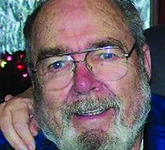 David Duncan was born in 1938. He lived a full and happy life. He was married on Valentine's Day, 1959 when he was 20 years old to his beautiful 16-year-old bride Karen. He served in the United States Coast Guard ...
A celebration of life is being planned at Life Center Four Square Church, Independence. Farnstrom Mortuary handled arrangements. To leave an online tribute: FarnstromMortuary.com.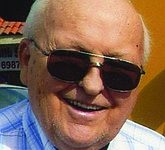 Loren Lange, devoted husband, father, grandfather and great-grandfather, was born in Tacoma, Wash., and grew up in Dallas, where he graduated from high school in 1949. He attended BIOLA in Los Angeles for two years (1949-1951), and attended Linfield College ...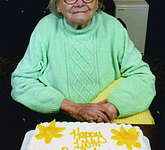 Ruby Lucille Thomas Oct. 11, 1916 – July 26, 2017 Wednesday, July 26, 2017, Ruby Lucille Thomas passed away at the age of 100. Ruby was born Oct. 11, 1916, near Abilene, Kansas. She was the third of five children ...
Private family service. Dallas Mortuary Tribute Center handled arrangements. To leave an online tribute: www.dallastribute.com.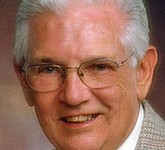 Donald "Don" Karl Hallauer Jr., 88, a resident of Dallas, formerly of Salem and Akron, Ohio, died Saturday, July 29, at home. He was born in Akron on April 22, 1929, the son of Donald Karl Hallauer Sr. and Mary ...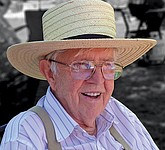 Levi Floyd Thiessen, of Dallas, 92, went home to be with his Savior on July 24, in Dallas. He was born in Ogallala, Neb., on Aug. 23, 1924, to Jacob T. and Elizabeth (Fast) Thiessen. He was the first of ...
Maggie McCaffrey, 76, of Monmouth, died on Jan. 17. A remembrance day will be held from 2 to 5 p.m. on Sunday at the Buena Vista House Café & Lodging.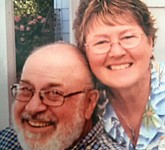 Gloria Nadine (Davison) Bennett Jan. 5, 1947 - Aug. 2, 2017 Gloria Nadine (Davison) Bennett, daughter of Alpha L. and Mary E. (Garber) Davison, was born at home near Westphalia, Kansas on January 5, 1947 and departed this life for ...
Rosella Wall, 95, died on Aug. 6. Services are pending and will be announced shortly. Dallas Mortuary Tribute Center handled arrangements.
Betty was born in Dallas on Feb. 8, 1933, to Walter and Alpha Craven. She had two youn-ger brothers, Bob, of Dallas, and Joe, of The Dalles. She grew up there and graduated from Dallas High School in 1951. She ...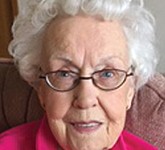 Beulah Schrepel Hindes, a longtime resident of Dallas, died Aug. 1, in Yakima, Wash. Although she was 95, she was only old for two weeks. Beulah was the daughter of George W. Schrepel and Ethyl Russ Schrepel, and was born ...
Celebration of life 3 p.m. on Saturday, Aug. 5, at Dallas City Park. Dallas Mortuary Tribute Center is caring for the family.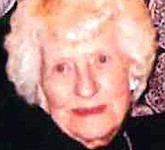 Renamae Johnson, 98, of French Gulch and Independence, passed away July 6, 2017. She was preceded in death by her husband, Russell Johnson. Renamae is survived by her children, Roger Johnson, Rita O'Neil, and Royal Johnson. Her family will have ...
Junior Fischer, 84, of Falls City, died on July 16 at Salem Hospital. He was born on Feb. 3, 1933, in Vernon Center, Minn., to Max and Martha Fischer. He married Mary Woodruff on Aug. 10, 1953, in Tremonton, Utah. ...