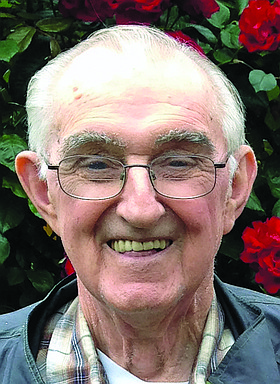 Richard "Dick" Porter Reynolds Jr.
November 30, 1935 - February 19, 2017
Richard Porter Reynolds Jr. (Dick), 81, of Dallas, died on Feb. 19 in Lakewood, Colo.
Dick was a graduate of Chatham (Ma.) High School and a graduate of Indiana Technical College (Indiana Institute of Technology) in Fort Wayne, Ind. After graduation, he was employed for over two decades by the IBM Corporation.
After retirement from IBM, Dick & his wife Sharon built two H&R Block franchises in Dallas and Monmouth, and enjoyed traveling around the country visiting family and friends in their RV with their English bulldogs.
Dick was predeceased by his wife, Sharon Kellogg Reynolds; and by brother S. Franklin Reynolds.
He is survived by daughters Rebecca (Mike) Seeber of The Woodlands, Texas, Heather (Tom) Baumann, of Wheatridge, Colo., and Robin (Myron) Mogck, of Wolcott, N.D.; son Richard (Sandra) Machle, of Pine, Colo.; and by five grandchildren.
Dick is also survived by sisters, Margaret (George) Fleck, Carol (Murray) Delauter, and Katherine (David) Hand.
A Memorial Service will be held at the at the Eola Hills Winery, Rickreall, on April 20, 2017, with gathering at 4:30 p.m. and program to start at 5 p.m. Graveside service will be held at Green Mountain Cemetery in Boulder, Colorado on May 5 at 1 p.m.