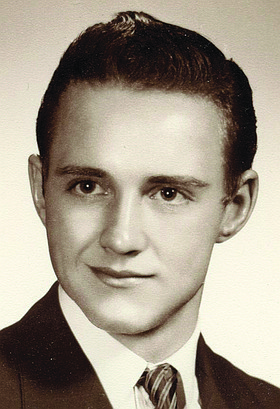 Robert "Bob" Lee Kolka
January 8, 1941 - March 29, 2017
"Bob" Robert Lee Kolka, 76, a resident of Dallas, died Wednesday, March 29, 2017, in the Dallas Retirement Village. He was born on Jan. 8, 1941, in Ash Flat, Ark., the son of Donald Lee and Evelyn Gertrude McMillian Cliver.
He grew up in Valsetz and graduated from high school there.
For 25 years, Bob was a mail carrier for the Dallas Post Office.
He is survived by his brothers Jerry Kolka, of Sweet Home, Jim Kolka, of Dallas, and Don Cliver, of Sweet Home; and sister Rhonda Cliver, of Lebanon; along with many nieces and nephews. He was preceded in death by a sister Marla Steinborn in 1997.
Funeral service will begin at 2 p.m. Sunday, April 9 in the Brownsville Christian Church at 117 N. Main St. in Brownsville. Burial will follow in the Brownsville Pioneer Cemetery.
The Dallas Mortuary Tribute Center is caring for the family. To leave a message or memory for the family, please go to www.dallastribute.com.