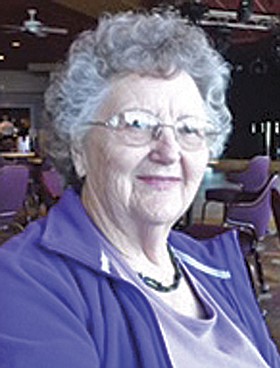 Lilly May Cowan
March 12, 1933 - April 7, 2017
Lilly May Cowan, of Dallas, died in Independence on April 7, 2017, at the age or 84.
Lilly was one of 11 children and was born in Okmulgee, Okla., on March 12, 1933, to James F. and Nettie (Woodley) Sullivan.
At a young age, the family moved to Bakersfield, Calif., where she graduated from High School; she later moved to Oregon. She married Rod Cowan in Reno, Nev., on March 17, 1974.
She worked in the health care field as a physical therapy assistant for Fairview Hospital in Salem for over 22 years.
When Lilly wasn't working, she loved to work in her garden growing vegetables, flowers, roses and everything else.
She was also a very talented seamstress and very creative in everything she did. After retirement, she continued to enjoy her hobbies, including traveling with Rod, camping, fishing, gold panning, and just getting out and enjoying each other's company. Lilly also enjoyed spending time with her family.
She is survived by her husband Rod Cowan; children Don E. Dodson and Karren Dayton; brother Carl Sullivan; sisters Audrey McGarity, Shirley Clay and Hazel Morse; seven grandchildren, 15 great-grandchildren and four great-great-grandchildren.
A private gathering will be held. Contributions can be made to the American Cancer Society in her name.
Dallas Mortuary Tribute Center is caring for the family. To share an online condolence, go to: www.dallastribute.com.