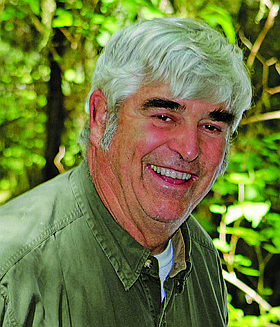 Alfred "'Al'" Eugene Jones
November 27, 1943 - April 14, 2017
Alfred Eugene "Al" Jones, a resident of Rickreall, died on Friday, April 14.
He was born on Nov. 27, 1943, in Toledo, the son of Calvert and Cleda Jones. He was the second-oldest of nine children. Al was raised in Harlan, and in 1959, moved to Corvallis.
He graduated from Corvallis High School. The family lived on a 1,500-acre farm there.
Al went to Spokane Trade School, where he met June Clouse. They were married on April 2, 1966, in Reardan, Wash.
Al and June raised four children on their farm in Rickreall.
He started Al Jones Trucking in 1971. They haul agriculture commodities.
He enjoyed visiting with friends, family and road trips. He loved four-wheeling, motorcycling and horseback riding. He especially loved being a grandfather, and he attended a variety of sporting events, along with supporting his children in their sporting events as well. He continued to drive truck for his business until he was diagnosed with a brain tumor in August 2015.
He will be deeply missed by his friends and family. He will be remembered for being such a hard-working family man.
He is survived by his wife June; children, Jeff (Linda), Greg (Lynden), Michele (Chris) Brian (Michelle); grandchildren, Stefanie, Cody, Jessica, Kaci, Brianna, Owen, Madi, Lili, Brandon and Craig; along with great-grandkids Rilynn and another baby on the way; mother, Cleda; brothers, Irvin, Ron, Don, Sam, Avery, Charlie, Bob and Calvin. He was preceded in death by his father Calvert in March of 2003.
Funeral services will be on Saturday, April 22, at 1 p.m. at the Salt Creek Baptist Church. In lieu of flowers, memorial contributions may be made to the Dallas Booster Club or the American Cancer Society in care of Dallas Mortuary Tribute Center, who is caring for the family. To leave an online condolence for the family go to dallastribute.com.