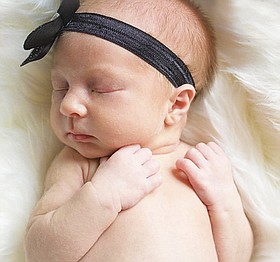 Londyn Grace Davis
March 27, 2017 - April 16, 2017
Londyn Grace Davis
March 27, 2017 – April 16, 2017Londyn Grace Davis was born Monday, March 27, 2017, at 2:58 a.m. weighing 5 pounds, 6.4 ounces and was 18 inches long.
Sadly, Londyn was only with us a few short weeks before she passed peacefully in the arms of family on Sunday, April 16, 2017.
Londyn is the daughter of Victor Davis and Tierra Downing. She is survived by her brother Kacen and sister Baylee; grandparents Papa Jimmy, Tracy, Sheri (Memaw) and Papa Daniel.
Our beautiful girl touched so many hearts, lives and gave us all a lifetime of love and happiness during her short time on Earth that we will all forever cherish.
We will always love and miss you so very much Londyn Grace. You are our sunshine and forever our baby girl.
All are welcome and encouraged to attend a memorial service for Londyn at 1 p.m. on Saturday, April 29, at the Dallas Mortuary Tribute Center, Dallas. Dallas Mortuary Tribute Center is caring for the family. To share an online condolence, go to www.dallastribute.com.