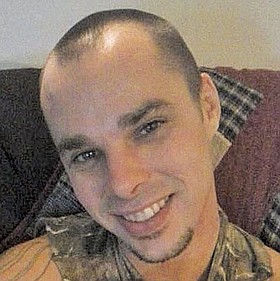 Thomas Wayne Janz (Rupp)
February 15, 1983 - April 21, 2017
Thomas Janz, formerly of Dallas, lost the battle with cancer on Friday, April 21.
Always a wanderer, he lived in many different places but settled in Indiana to be closer to his first love Jackie Watson, whom he later married.
Thomas was always the happiest when he was spending time with his kids. Thomas spent the last few years of his life as a tattoo artist.
He leaves behind his children Brittany Diane Watson, Starlit Kay Watson, Jason Kegan Watson; with ex-wife Jackie Watson; also sons Jordan Ritchie and Kayden Ritchie, with Nicole Ritchie; mother Lisa Janz, father Martin McBeth; brother Chad McBeth; sister Channa McBeth; grandparents Wayne and Judy Janz. He was preceded in death by his oldest sister Christie Johnson.
To My Son; The struggles are over, the pain is gone, so soar to the heavens and revel in its beauty and freedom and be at peace. We all love you.