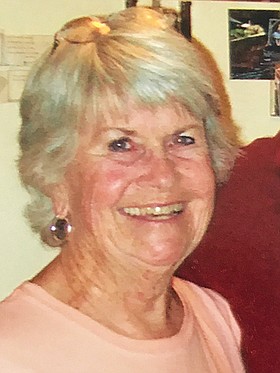 Betty Pyeatt
February 8, 1933 - June 23, 2017
Betty was born in Dallas on Feb. 8, 1933, to Walter and Alpha Craven.
She had two youn-ger brothers, Bob, of Dallas, and Joe, of The Dalles.
She grew up there and graduated from Dallas High School in 1951.
She married Herschel Greenwade in 1953, and they had three children, Melanie, Sally, and Justin. They bought a small farm outside of the Monmouth/Independence area and raised their family in the beautiful Willamette Valley.
Betty opened an antique store on the farm, and called it The Old Granary and loved it.
She always had a big garden and enjoyed working in it. She had a big heart and enjoyed all the animals the kids raised.
In 1983, she married Jim Pyeatt, and they moved to a beautiful small ranch on the Lostine River in Wallowa County. They opened a licensed outfitter and guide service called the JP Pack Station. She loved the Wallowa Mountains and enjoyed cooking for the people at their camps and the trail rides with them. She later worked for David Manuel, a nationally known sculptor in Joseph, and in 1997, they retired and bought a house in the Wickenburg, Ariz., area.
Betty passed away at Sacred Heart Hospital in Spokane, Wash., on Friday, June 23, 2017. She will be dearly missed by her family and friends.
We will always remember your beautiful smile.
Her wishes were that no services would be held, and that her ashes be spread in the Wallowa Mountains with her husband Jim's.