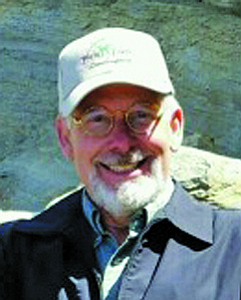 Peter J. Padilla
April 24, 1957 - August 7, 2017
Peter J. Padilla, a resident of Dallas, died on Aug. 7. Peter was born on April 24, 1957, in San Jose, Calif., the son of Levi Manuel Padilla Sr. and Nadine Evelyn Padilla.
At the age of 5, the family moved to Dallas.
As a child, Peter was active in 4-H and his church. He graduated from Dallas High in 1975.
In the fall of 1976, he enrolled at Grace College of the Bible in Omaha, Neb., where he met his wife to be, Joyce Studebaker.
Peter and Joyce were married the fall of 1977 and promptly made their home in Dallas.
Peter later returned to college, receiving his degree in business administration from Corban University in Salem.
His adult work career consisted of eight years at the Oregon Bank (Bank of America) and 15 years with the Oregon Judicial Department working for the courts of Polk County.
In January of 2000, upon leaving the courts, he began his own company, Wintercreek Business Services, and in 2004 began Padilla Farms Landscaping and Hydroseeding.
Peter's desire was to create a business in which his sons could work alongside him. Padilla Farms became that business.
As a young married couple, Peter desired a ministry that he and his wife could serve together in.
He was granted that desire as he and his wife began working with home-schooling families in the mid '80s.
He actively served home-schooling families across the state of Oregon up to his death, diligently seeking to preserve their God-given right to direct the upbringing of their children.
Peter devoted his life to his family, church and community.
He was a Godly man whose sole motivation was to bring glory to God.
He is survived by his mother, Nadine Padilla; his siblings Levi Padilla, Tim and Colleen (Rose) Padilla, and Suzanne Padilla; his wife, Joyce; and their seven sons, Philip and Olla (Stewart) Padilla, Mitchell and Kelliney (Cappoen) Padilla, Nathan and Jennika (Cappoen) Padilla, Kyle Padilla, Joshua and Candiss (Wagley) Padilla, Micah Padilla and William Padilla; and grandson Levi Jeremy Peter Padilla, son of Joshua and Candiss.
Memorial Services will be Friday, Sept. 8, at 3 p.m. at the Evangelical Bible Church in Dallas.
Memorial Donations may be made to OCEANetwork (Oregon Christian Home Education Association Network) at www.oceanetwork.org.
Bollman Funeral Home is caring for the family.